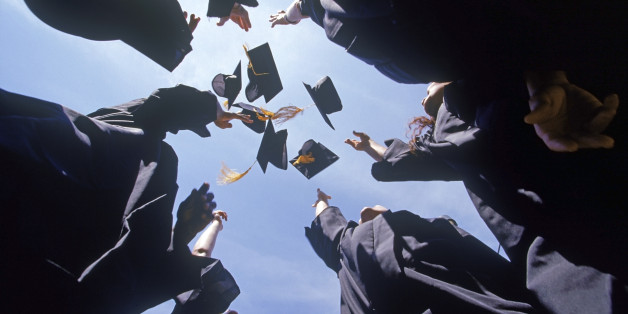 For many students in the Texas Coastal Bend, they'll be the first in their families to earn a high school diploma. But they may not get the chance to take the thrilling walk across the graduation stage because they can't afford the $40 fee.
An overwhelming number of teens in parts of the Coastal Bend struggle with poverty and abuse and other barriers that can lead them to drop out of school. In the nine districts where Communities in Schools -- a nonprofit that helps at-risk teens -- works, 40 percent of students are economically disadvantaged, Executive Director Gloria Taylor told The Huffington Post.
So when Grace Powers, a King High School graduate, learned three years ago that many of her peers who had overcome the odds wouldn't be able partake in graduation because of a meager fee, she decided to do something about it. Together with Communities in Schools, she and her mom launched Walk the Stage, a program that gives donors the opportunity to pay graduation costs for students in need.
"Many of our seniors that did everything they were supposed to do … they made it," Taylor told HuffPost. "Then we found out a lot of them were not excited. When we probed, there was a financial need. Some didn't want to burden their family [with the costs]. Some thought the $40 could be used for something else."
This year, the program has already sponsored about 400 graduates, Taylor said. There are about 65 students who still need help paying for their cap and gowns.
For Jennifer Pinon, a senior who benefited from the program, getting the chance to walk in graduation means the world.
"I'll probably cry," Pinon told KZTV10. "My way of letting things out is just by crying."
Find out how you can help Texas Coastal Bend high school graduates fulfill their dreams here.
BEFORE YOU GO
PHOTO GALLERY
The Best Public High Schools: U.S. News 2014 List