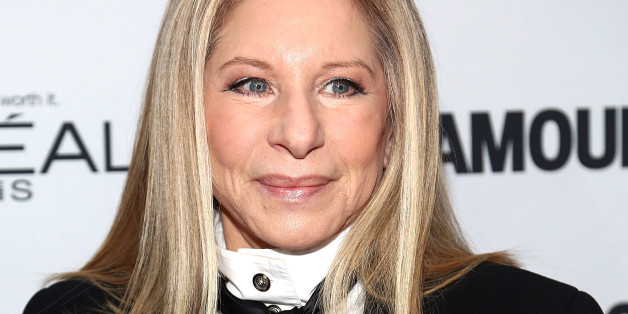 Larry Kramer and Barbra Streisand's saga over "The Normal Heart" has been publicized for decades, with Kramer criticizing Streisand's failure to bring his story to the silver screen. His latest jab at the star reignites the saga, this time highlighting her supposed discomfort with gay sex.
"I said, 'I really think it's important that after eons of watching men and women make love in the movies, it's time to see two men do so,'" the playwright and activist told The New York Times of his desire to see his 1985 autobiographical play brought to the big screen. "I bought [Barbara] a book of very beautiful art pictures of two men making love, and she found it very distasteful."
Streisand -- who has long been a gay icon and gay rights advocate -- responded to the Times story, saying her goal is "to promote the idea of everyone's right to love. Gay or straight!"
"Larry was at the forefront of this battle and, God love him, he's still fighting," added Streisand, who for a time owned the rights to "The Normal Heart." "But there's no need to fight me by misrepresenting my feelings. As a filmmaker, I have always looked for new and exciting ways to do love scenes, whether they're about heterosexuals or homosexuals. It's a matter of taste, not gender. ... I was trying to reach a large audience, and I wanted them to root for these two men to get married."
Steisand optioned the play back in 1986, but no film materialized because she purportedly could not raise the money. In 2012, an email written by Kramer to Streisand and leaked to the press, laying bare the problems they had faced through the years.
Director Ryan Murphy snagged the option in 2011, and his version of "The Normal Heart," which chronicles Kramer's activist efforts during the HIV/AIDS crisis, will premiere on HBO Sunday, May 25.
Last month, The Hollywood Reporter caught up with Streisand, who called Kramer's play a "powerful theme about everyone's right to love" and said she is "glad it's finally here."
BEFORE YOU GO
PHOTO GALLERY
Straight Allies