With just three days to go, we are now bringing you up-to-the-minute coverage of Kim Kardashian and Kanye West's wedding extravaganza.
Kardashian and West arrived in the City of Light earlier this week, followed by friends and family a few days later. The Kardashians have officially invaded Paris.
As if they were't already #theworldsmostalkedaboutcouple, the bride-to-be has been running a cold and calculated fashion game, making sure every outfit garners just the right amount of attention. From barely-there shirts, to optical-illusions and her latest choice, a plunging gown with an up-to-there slit for a dinner at Hôtel Costes -- we're even more amped to see her dress on the big day.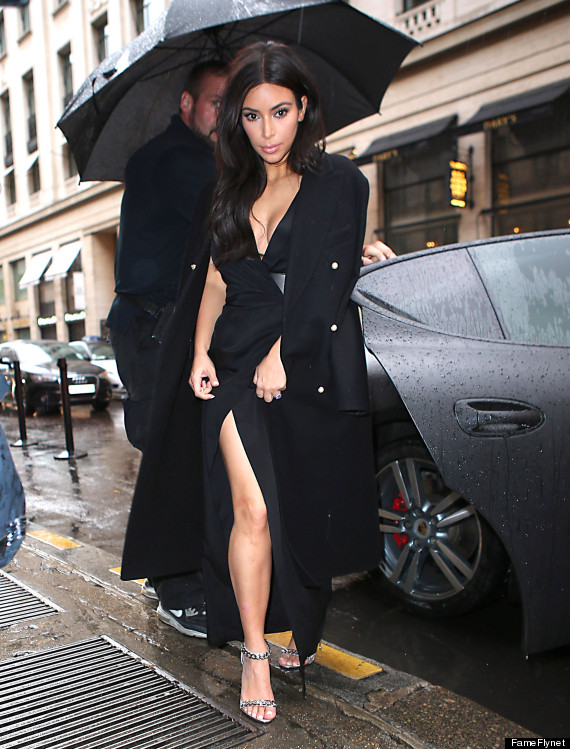 Speaking of wedding attire, what looks like it could be a dress and a suit were delivered in Valentino garment bags to the couple earlier on May 21. Take that for what it's worth.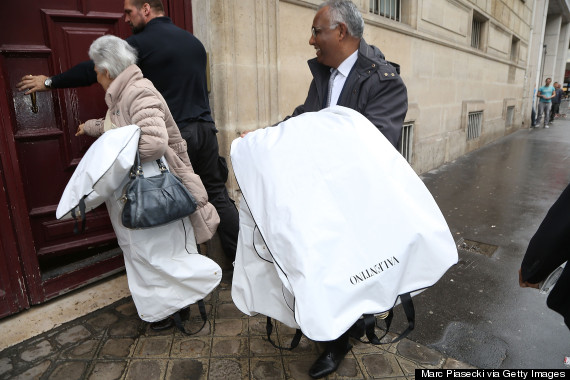 With the countdown to the wedding completely underway, the whole family seems to have taken over Paris. And those wondering if Bruce Jenner would be invited can finally breathe a sigh of relief as the former Olympian was photographed leaving Kardashian and West's apartment on Wednesday. The 64-year-old was not in attendance for the couple's engagement, but it seems as though he's on board to repeat his step-fatherly duty and walk Kim down the aisle once again.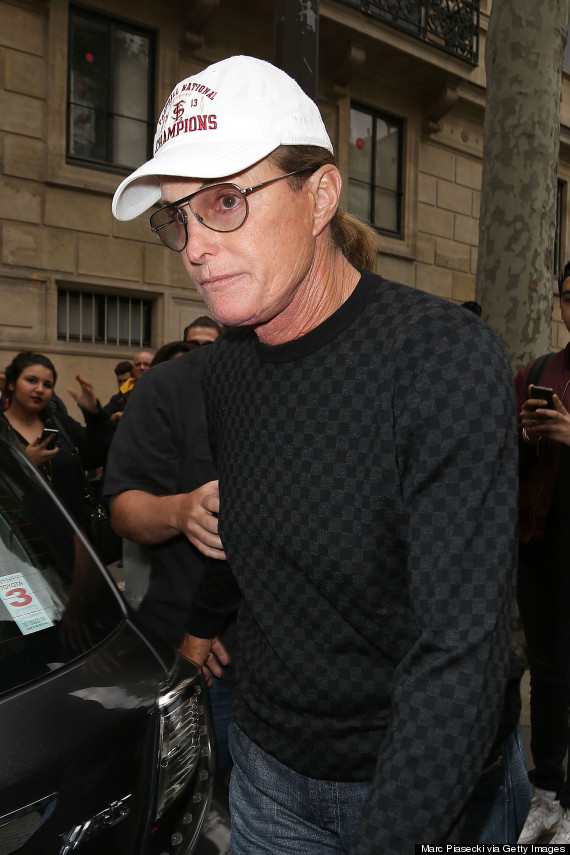 Meanwhile, momager Kris Jenner has taken Paris by storm, and you better believe she's already Instagrammed three different photos of the Eiffel Tower. "Love on a merry-go-round!!!! #nightsinparis #herecomesthebride #KanyeheartsKim," she captioned one of them.
As for the rest of the Kardashian clan, Kendall and Kylie have been hitting up Saint Laurent, which is such a totally normal thing for teenagers to do, and hanging out in dimly lit lounges with their older sister, Khloe.
This has been a Kardashian wedding news update, we'll bring you more, when they do anything else.
BEFORE YOU GO
PHOTO GALLERY
Celebrity News & Photos