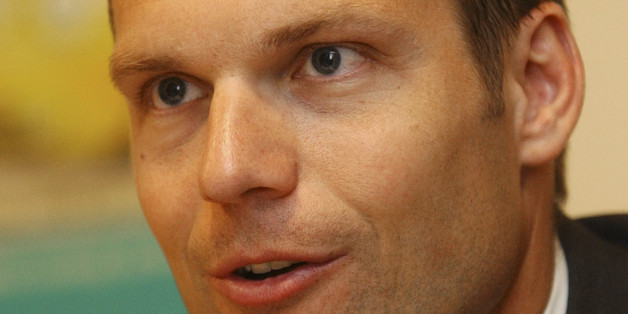 Kansas Secretary of State Kris Kobach (R), an architect of the controversial Arizona law requiring state and local police to check the immigration status of suspected undocumented immigrants, is facing multiple challengers in his 2014 reelection bid, according to the Wall Street Journal.
On the right, Kobach is being challenged by Scott Morgan (R), a former aide to Kansas Republican Sens. Bob Dole and Nancy Kassebaum Baker. Morgan has accused Kobach of using the secretary of state's office to advocate for stricter immigration rules.
"Go do that if that's what you want to do, but quit doing it on our dime while you're secretary of state," Morgan said of Kobach in an interview with the Journal.
On the left, Kobach is being challenged by former state Sen. Jean Schodorf (D), who switched her party affiliation from Republican to Democrat in 2013.
Though Kobach may have a tough road ahead of him, he's not alone in Kansas -- Gov. Sam Brownback (R) is also running for reelection amid increasing criticism.
Key provisions of the Arizona bill that Kobach has championed, SB 1070, were struck down by the U.S. Supreme Court in 2012.
BEFORE YOU GO
PHOTO GALLERY
11 Ways Immigration Reform Helps The Economy