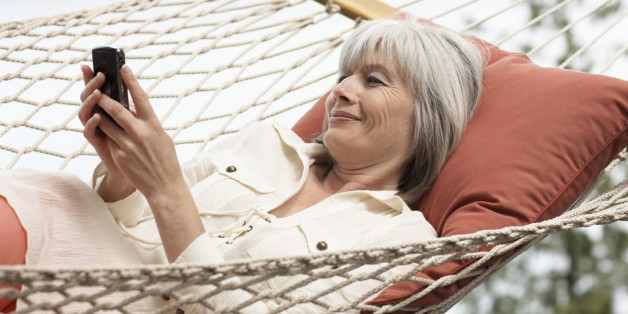 Oh, if we only knew then what we know now! Here are 5 things you will regret:
1. Sun worshipping.
The sun is not really our friend. Sadly, many of us spent the summers of our salad days dousing our exposed bodies with baby oil on the cockamamie theory that after you fried your skin, it would peel and you would be left with a golden bronze tan. Chances are, if you did this often enough, what you were left with was sun-damaged skin or, in the worst cases, skin cancer.
Most of the wrinkles on our face and age spots can be blamed on sun exposure. WebMD says that a 40-year-old woman who has protected her skin from the sun actually has the skin of a 30-year-old. Over time, the sun's ultraviolet (UV) rays damage the fibers in the skin known as elastin; this causes the skin to sag, stretch, and lose its ability to go back into place after stretching. Sun damage may not be apparent when you're young, it will definitely show later in life.
And then there is skin cancer. Those same UV rays from the sun that feel so good baking on your skin are the number one cause of skin cancer. Cumulative sun exposure causes basal cell and squamous cell skin cancer, while episodes of severe sunburns, usually before age 18, can cause melanoma later in life. So yes, that baby oil fry was definitely a bad idea.
2. Vacation romances that ended before you were ready for them to.
Summer romances have, by definition, a relatively short shelf-life. You meet someone in a beautiful, exotic location, while you are in a vacation state-of-mind and have left your usual guard at home. Whether it's a week-long love-of-your-life or something that ends in the harsh light of morning, there are times when one partner would actually like the fantasy to be less fleeting.
There probably should be a rule somewhere that what starts on a Greek island can end on a Greek island, but it has to last until one of you leaves the time zone. But alas, there is none. Take some photos, enjoy the moment, and if you think there's the slightest chance of regret, think hard before you climb out on that moonlit beach limb. And remember: You can always stalk him on Facebook later.
3. The "I have to wear a bathing suit" diet.
The desire to wear a bathing suit or the skimpier clothing that comes with summer has done most of us in at one time or an other. Can we just make a pact right now to accept our weight, our varicose veins, our imperfections large and small, and just go out and play this summer? Can we agree to stop beating ourselves up, skip the self-loathing and self-disgust and just accept the fact that who we are is enough?
For those committed to getting in to better shape, you don't need a calendar to start. The only motivation you need is the desire to live healthier and live longer. If that isn't motivation enough, staring at bathing suit catalogs likely won't do it either.
4. Not really slowing it down in the summer.
Summer is supposed to be the season where we take a break from school and work, and recharge our batteries. Lately though, our responsibilities follow us when want to leave them behind. Think about it: Those waterproof iPhone cases actually make it possible to get texts from the boss while you are underwater.
And what's with these summer reading lists from school? If a kid isn't motivated to read two books over the summer break, I'd say that someone has failed to teach him a love of reading. And mandating that he read assigned books isn't going to get him to love it any more. All it does is send him a text from the boss while he's underwater, so to speak.
Bosses and teachers need to leave us alone for a few weeks a year. And we have to make sure they do that. We want our kids to read what they want over the summer even if it's vampire books and our phones don't have to come on vacation with us. Nobody is so important that they need to be reached 24/7.
5. Not relaxing enough on vacation.
While it's great to see every site when you explore a new city, a vacation isn't a race to see if you can squeeze Fodor's four-day suggested itinerary into two. We tend to not sleep enough when we are vacation. We treat midday naps like a sign of weakness instead of valuing them as possibly the best reason to travel 6,000 miles from your ringing phone. If you are someone who begins a vacation by saying "I'll sleep on the plane going home," maybe it's time to rethink what a vacation really is.
Stop and smell the roses. Paris is more than waiting in long museum lines and racing to the Eiffel Tower before it closes in 20 minutes. It's sitting at outdoor cafes and nursing a drink while you people-watch. It's relaxing. It's taking the time to absorb the ambience of where you are, not rushing to the next place on your itinerary.
BEFORE YOU GO
PHOTO GALLERY
15 Summer Classics Every Post50 Woman Should Have In Her Closet