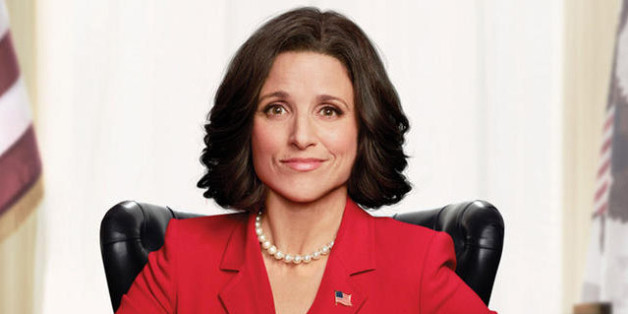 We've seen some pretty brutal political smear tactics in our day, but HBO's new campaign just took things to a whole new level.
"Veep," the political comedy starring Julia Louis-Dreyfus, follows Selina Meyer, a foul-mouthed politician who holds the office of Vice President of the United States. In the current season, Meyer finds herself in the running for the office of top dog, one she's been desperate for since the show began, but the other candidates -- and HBO -- aren't going to make it easy for her.
The show launched a new social media campaign, attacking Meyer and her (fake) run for the presidency and it's taking cues from real life. The first video, titled "3 a.m." steals directly from a Hilary Clinton ad while the other is a mashup of Meyer's worst TV moments that ends with the accusation "Because she's wrong for America."
BEFORE YOU GO