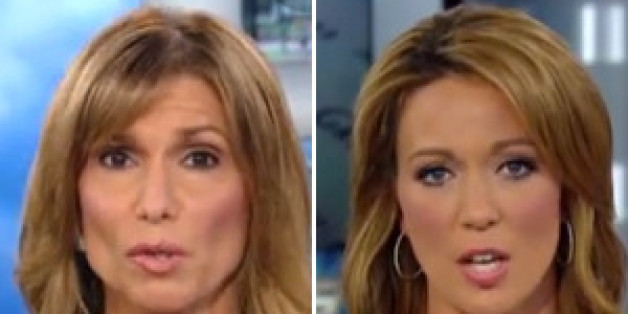 Carol Costello and Brooke Baldwin are moving to the Big Apple soon.
TV Newser reported Thursday that the two CNN anchors will move from Atlanta to New York City, where they will host their hours of "CNN Newsroom" starting August.
Baldwin, a native of Atlanta, tweeted Wednesday:
"whatttt... we're moving?!" ;) "@AnneClaireCNN congrats @BrookeBCNN on the big move to NYC-- ATL will miss you dearly pic.twitter.com/ZWhWtYDYK2

— Brooke Baldwin (@BrookeBCNN) May 21, 2014
She and Costello are CNN's last two weekday anchors still hosting from Atlanta. The Atlanta Journal-Constitution's Rodney Ho called the move "the final nail in the coffin" as CNN strengthens its base in New York, though half of the network's employees and much of the operations remain in Atlanta.