Jessica Alba turns up the heat even as she cools off.
The 33-year-old graces the cover of the latest issue of Entertainment Weekly in a tiny white bikini as she emerges from a pool with her wet honey blond hair slicked back.
Alba was chosen for the magazine's Summer Must List issue because she's about to return to the big screen to reprise her 2005 "Sin City" role as stripper Nancy Callahan in Frank Miller's "Sin City: A Dame To Kill For," set to hit theaters in August.
And while Alba might play some very sexy characters, she doesn't seem comfortable embracing the idea of her sexiness outside of her roles.
"I'm kind of a prude, and I didn't really understand. They would always ask me provocative questions about my sexuality, my this or that," the actress told Entertainment Weekly of earlier in her career. "Sometimes I would lie and say something that wasn't true to make myself seem more interesting that I was. I mean, I didn't even know how to walk in heels until I went to the Golden Globes for the first time."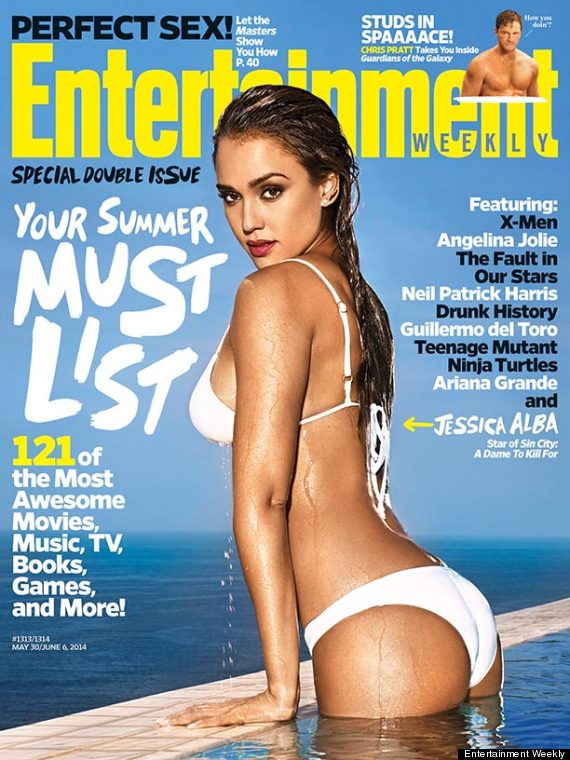 For more with Jessica Alba, pick up the latest issue of Entertainment Weekly, on sale May 23.