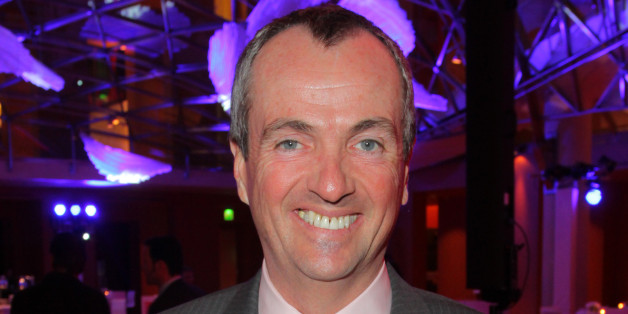 Democrat Philip Murphy, a former U.S. ambassador to Germany and an ex-Goldman Sachs executive, is considering a gubernatorial run in New Jersey, The Star-Ledger reports.
"I think it's fair to say we were transformed -- transformed by living in Germany, representing our country, being a chief executive, running an operation," Murphy told the paper of his time serving as ambassador under President Barack Obama. "We have come back and looked at what the reality is in New Jersey, and we look at a great people, a great state ... a government that's not serving at that level. We can do better than this. Particularly with the economy."
Murphy held multiple positions at the mega-bank, including as head of its Frankfurt office, and was also the national finance chairman of the Democratic National Committee from 2006 to 2009. He wouldn't be the first former executive of the bailed-out bank to move to the Garden State's governor's mansion -- Jon Corzine (D) was CEO of Goldman Sachs in the 1990s before becoming a U.S. senator and then governor. Murphy has put some distance between himself and Corzine, whose public reputation has been less than sterling since leaving the governor's office.
Though he hasn't made a final decision about a potential run, Murphy told The Star-Ledger, "[W]e're very serious ... we're doing a lot of soul searching." As it stands, Murphy would be able to run for governor in 2017, though that could change if current Gov. Chris Christie (R) decides to make a presidential bid in 2016.
Murphy's tenure in Germany was not without controversy, as some unflattering comments he made in diplomatic cables about Chancellor Angela Merkel were exposed by the whistle-blowing website WikiLeaks.
State Senate President Stephen Sweeney and Jersey City Mayor Steven Fulop are also rumored to be Democratic contenders for the state's high office.
BEFORE YOU GO
PHOTO GALLERY
Chris Christie