The cast of "Pretty Little Liars" may play high school students on their hit ABC Family show, but in real life they left those hallowed halls years ago, and are now quite content to heat up the pages of GQ.
Co-stars Ashley Benson, 24, Lucy Hale, 24, Troian Bellisario, 28, and Shay Mitchell, 27, throw the schoolgirl look out the window in favor of bikinis, heels and squirt guns for their sexy photo shoot with Ellen Von Unwerth -- though at least one of the stars didn't seem to appreciate the amount of Photoshop used in the final product.
With the show heading into its fifth season, it's unlikely the cast can stay in high school forever (although it's important to note that everything that has taken place over the last four seasons is supposed to have taken place in less than a year). Still, the stars have big plans for themselves.
Benson, who you may know from her machine gun slinging days in "Spring Breakers," just "want[s] to do a Woody Allen film, in all honesty," while Mitchell is interested in doing her own stunts in action movies, and "would be so down" for being the first female Bond character. Meanwhile, Hale already has a second career as a country singer, and she's just dreaming of the day she gets to go on tour, while Bellisario is thinking about trying out some "Shakespeare in the Park. Maybe play Lady Macbeth," she told GQ.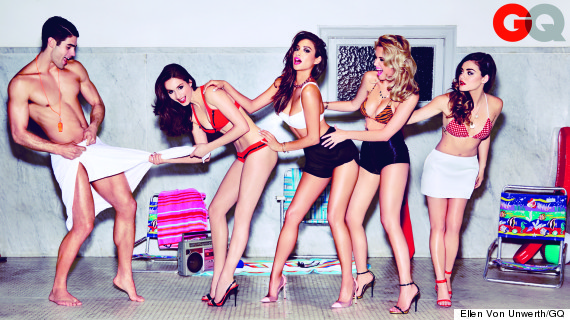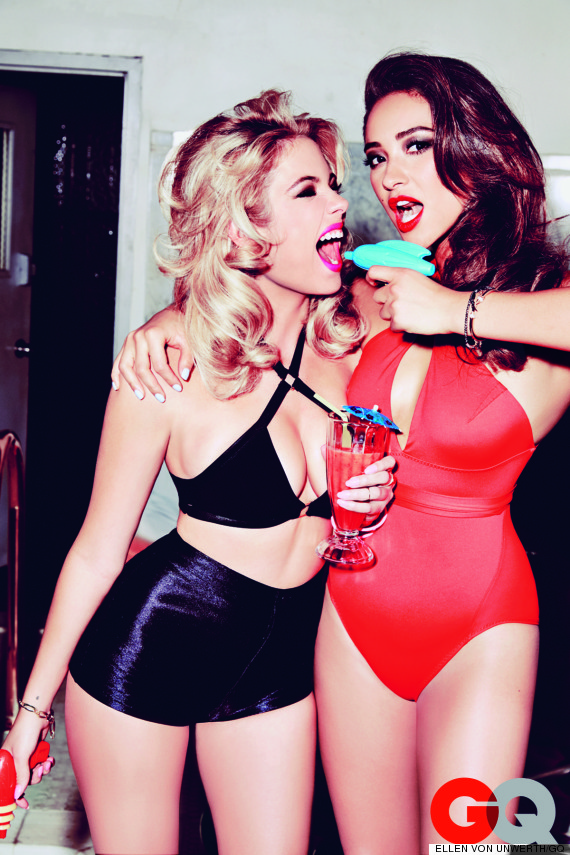 For more with the cast of "Pretty Little Liars," head over to GQ.
BEFORE YOU GO
PHOTO GALLERY
Celebrity News & Photos