Are you a narcissist? Do you love bacon and free stuff?
Well then, you're in luck, because if you enter this contest, you could get a personalized bust of your face made out of a something way better than marble -- bacon.
Behold -- the "bacon or bust" competition from Farmland Bacon Club that is turning the art world upside down (and frying it). The only catch? It's actually pretty simple -- just sign up to be a member of the Farmland Bacon Club by June 15th, and you'll be entered to win a life-size bacon sculpture of your face and a very own bust crafted out of bacon, as well as a year's worth of free bacon delivered right to your doorstep free year of bacon. That sounds (and tastes) like freedom to us.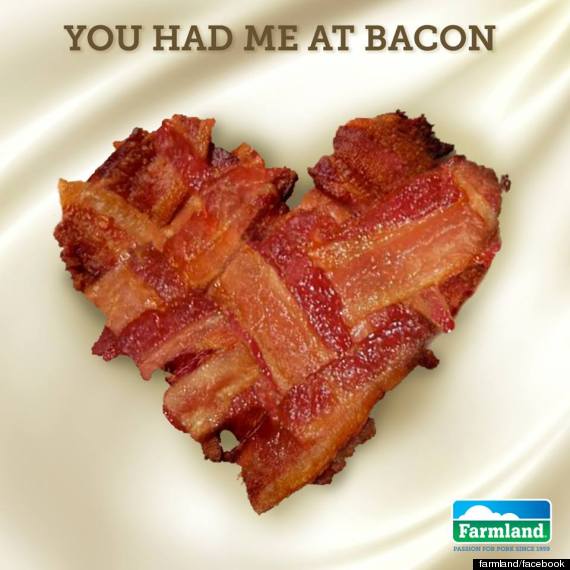 The Farmland Bacon Club slogan, "One Nation, United By Bacon," is perhaps just as American as getting a personalized bust of your face made out of meat. Another sizzling feature? Joining the ranks of great American leaders who have been immortalized in stone, without having to do any of the work that they did.
BEFORE YOU GO
PHOTO GALLERY
GIFs de Bacon