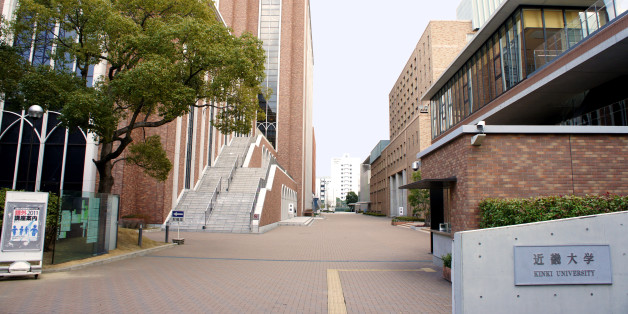 Kinki University is going straight.
The Japanese school announced it is changing its name, the Agence France-Presse reported. Dean Hitoshi Shiozaki told outlets he has had enough of foreigners giggling at the name. Kinki is an actual region in Japan, but no matter.
"The word 'kinky' also means perverted," he said. "We have no other choice than changing the English name because we are serious about pursuing a more international school culture."
The campus is being renamed Kindai University -- a combo of "Kinki" and "Daigaku" (university). The new name will take effect in 2016.
The Telegraph notes that the school was founded in 1949 and has become one of the largest universities in western Japan, with three teaching hospitals.
"It is not clear whether the change in name will affect the university's English language newspaper, the Kinki Times," the BBC wrote.
(Hat tip, Fark)