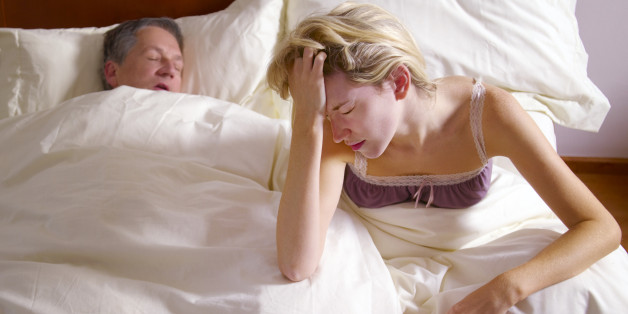 A few of us on the Huff/Post 50 staff are having a hard time sleeping as of late. We toss and turn all night. We asked our Facebook friends for help and here are some of their suggestions about how to get a good night's rest:
Denice Loritsch thinks we should lay off the "iced tea, coffee or chocolate after 11 a.m." She had us until the chocolate part. Coffee is a morning drink, we agree, but we are chocoholics, Denice! She's right of course. Chocolate contains caffeine. A 1.5-ounce Hershey's milk chocolate bar has about three times as much caffeine as a cup of decaffeinated coffee!
Marti Isner Wright suggested we try Melatonin because "it's a natural herb sleep aid." Janine Balducci Burnside says hit the bottle of have a good workout and shower (possibly followed by a nightcap!) and watch your sleep woes disappear.
The only bottle that reader Rae Ann Nolan hits contains Tylenol PM, but she says that does the trick for her.
Catherine Espada recommends "walking every day for two to three miles." Interestingly, while many assume that exercise will lead to more restful sleep, the National Sleep Foundation says that "surprisingly little research has been conducted on the effect of exercise on chronic insomnia." Of the handful of studies that have been performed, it does seem to work though. "Exercise significantly improves the sleep of people with chronic insomnia," says the site.
Michelle Ethridge finds that it helps if you get "enough physical activity during the day to make you mentally satisfied that you did something purposeful." But she adds, "It's hard to turn off the brain at night, but I find that if you read, you get sleepy. A cold room helps too."
We also like Susie Taylor's answer: "Praying!" And then there's this tip from Stephen Gregory: "Weed."
You tell us! What are your remedies for sleeplessness? Let us know in comments.
BEFORE YOU GO
PHOTO GALLERY
Improving Your Sleep