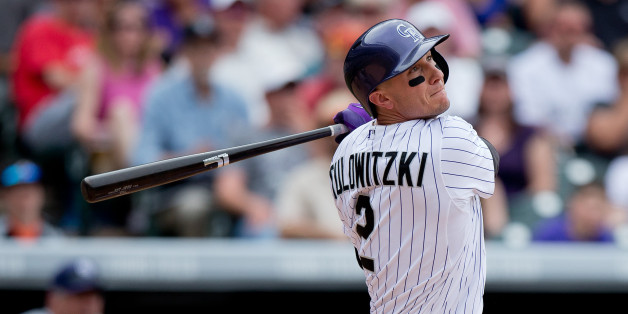 Colorado Rockies star Troy Tulowitzki raised the bar for baseball players' responses to being accused of stealing signs. A day after a San Francisco Giants analyst claimed that Tulowitzki's amazing batting average at home was due to him stealing signs, the two-time All-Star fired back with a change in his walk-up music.
In response to accusations of sign stealing, Troy Tulowitzki is using "I Saw The Sign" as his walk-up song today. Not kidding.

— David (@TwittinSports) May 22, 2014
For those who may not know the song, scroll down for the music video.
Through Colorado's first 47 games, Tulowitzki is batting .571 at Coors Field and .247 on the road. Mike Krukow of Comcast SportsNet Bay Area, who also pitched in the majors for 14 years, said on Wednesday that the Rockies' shortstop had to be cheating.
"I swear he's getting signs," Krukow said on the KNBR morning show, via 9News.com in Denver. "There is no way you can hit like that, for this long. I mean, if you hit .571, that's for a weekend or a week. But you don't do it for six weeks. That's insane."
(H/T to Big League Stew)