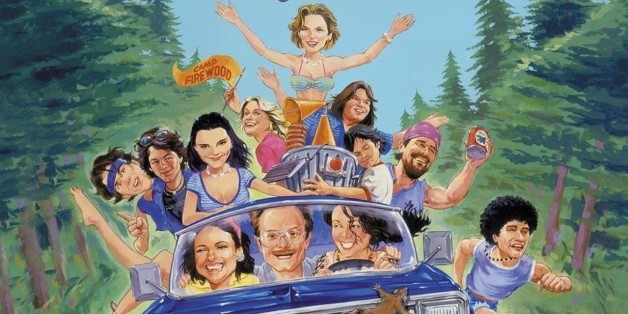 Did you ever find yourself wishing there was more of the 2001 comedy "Wet Hot American Summer"? Did you rewatch it because you just couldn't get enough?
You're about to get so much more "Wet Hot" that you won't even know to do with yourself. According to Variety, Netflix is in talks for a prequel TV series based on the cult comedy. Some even better news is that the film's executive producers are apparently trying to get the original cast to return.
Although Netflix declined to comment, Variety's source claims that the series would be a 10-episode prequel with the original cast playing their characters as high schoolers. Nothing sounds quite as amazing as seeing a bunch of 40-something comedians and actors (Amy Poehler!) playing teenagers.
While we don't know much more about the series yet, we have a bunch of great ideas we hope Netflix will take into consideration. If it happens, here's what we hope to see in the "Wet Hot American Summer" TV show:
An actual relationship between McKinley and Ben.
More Gene. So much more Gene.
Ben and Susie producing their high school musical.
Andy and Lindsay making out again and again.
Beth freaking the hell out.
The first time they all got high together.
If their high school talent show was this epic.
BEFORE YOU GO
PHOTO GALLERY
Arrested Development Photos