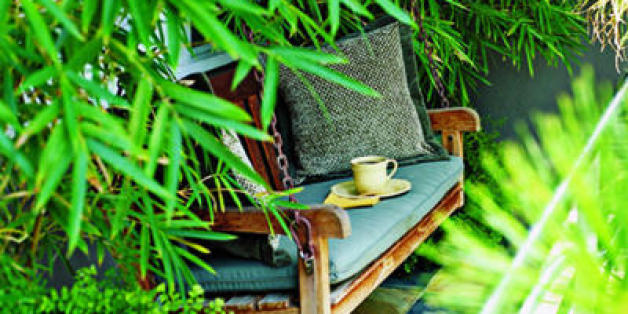 Create your own curl-up space on a patio, deck, or private cabana.
A few changes were all that was needed to convert Nancy Knupfer's covered front porch from a rarely used space to the frequented retreat pictured.
New slate flooring, a thin veil of papyrus in front for privacy, and potted bamboo and ferns for a cool green fringe surround an old-fashioned porch swing.
Design: Susan Taylor, Paradise Gardens Landscape Design, Los Angeles (310/397-0881)
For more ideas, visit our friends at Sunset.