Nothing quite compares to the power of a photograph to communicate the goings on in the world. Ranging from the serious to the silly, these photos offer peeks into what happened around the globe this week.
1. A Thai soldier is reflected in a puddle as he guards a road near a pro-government protest on the outskirts of Bangkok, May 21, 2014. (AP Photo/Wason Wanichakorn)
2. Firefighters take part in the ceremonial transfer of the National 9/11 Flag into the September 11 Memorial Museum in New York City, May 21, 2014.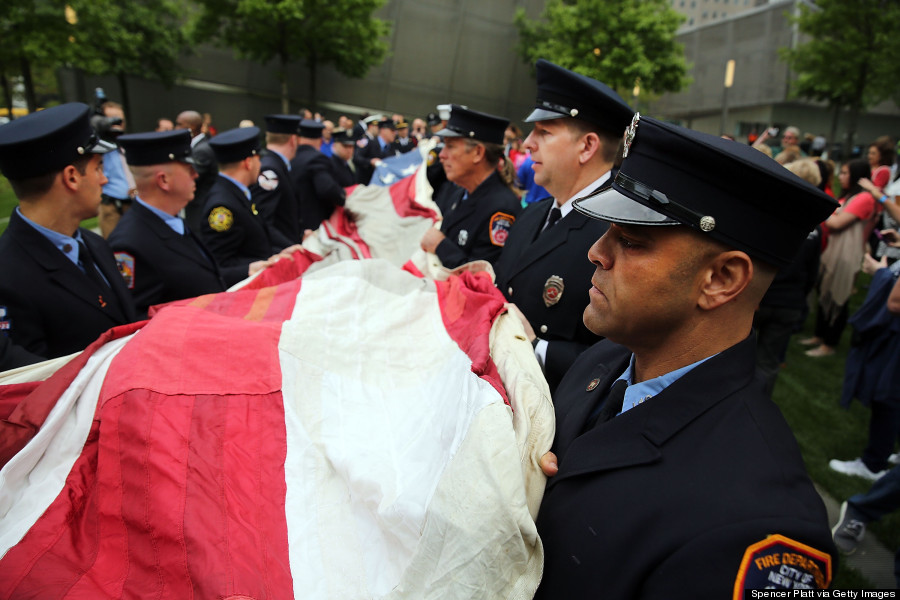 (Spencer Platt/Getty Images)
3. A Bosnian man drives his bicycle away from a flooded area in the village of Dvorovi, May 17, 2014. (AP Photo/Amel Emric)
4. Russian President Vladimir Putin and Chinese President Xi Jinping toast with vodka during a signing ceremony for a gas contract in Shanghai, China, May 21, 2014.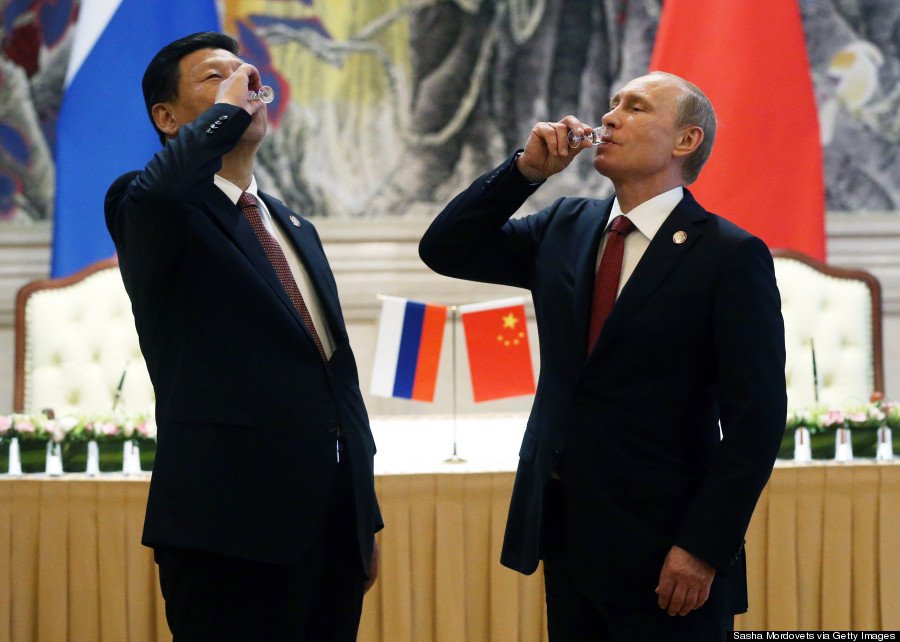 (Sasha Mordovets/Getty Images)
5. A pro-Russian fighter outside a burning cafe after it was hit by a mortar bomb during fighting between Ukrainian government troops and pro-Russian militants outside Slovyansk, Ukraine, May 22, 2014. (AP Photo/Rafael Yaghobzadeh)
6. Lightning is reflected in the water during a thunderstorm in the Haitian capital Port-au-Prince, May 19, 2014.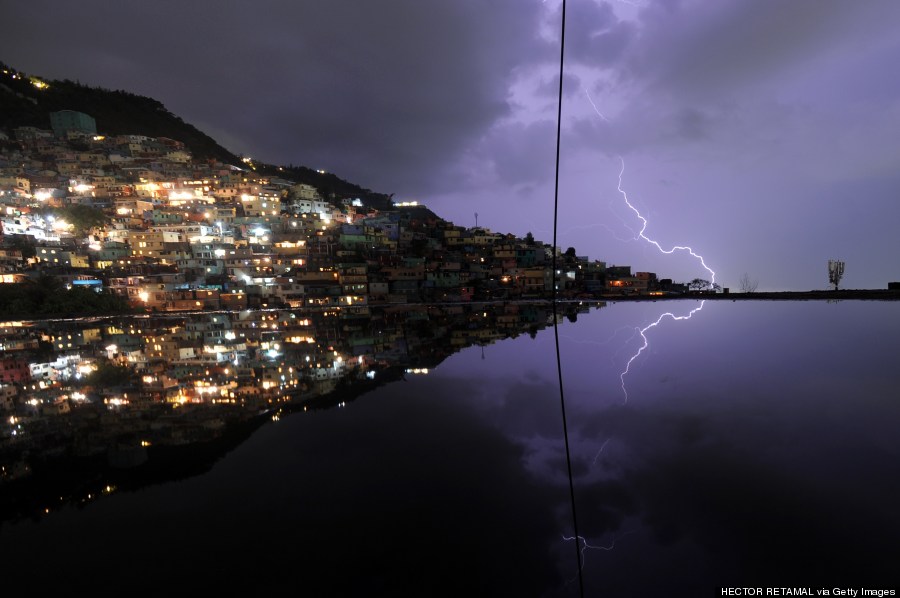 (HECTOR RETAMAL/AFP/Getty Images)
7. Joy Bishara and Hadiza Fali, two of the girls who escaped the kidnapping in Chibok, Nigeria, ride a motor taxi outside their school, May 18, 2014. (AP Photo/Sunday Alamba)
8. Joel Mondano takes part in a transgender parade in suburban Quezon city, Philippines, May 18, 2014. (AP Photo/Aaron Favila)
9. Sri Lankan army soldiers march during a Victory Day parade marking the anniversary of the end of the civil war in Matara, May 18, 2014. (AP Photo/Eranga Jayawardena)
10. Visitors look at a view of the city skyline from a rooftop pool in Singapore, May 20, 2014.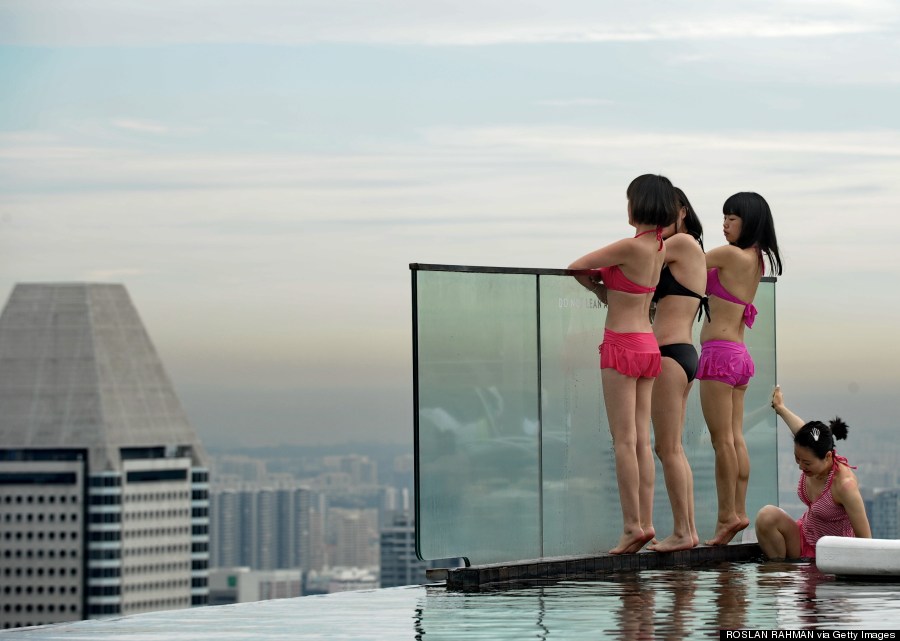 (ROSLAN RAHMAN/AFP/Getty Images)