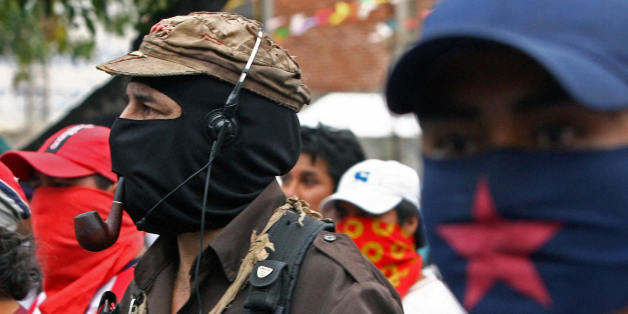 The head of the Zapatista rebels in southern Mexico, known as Subcomandante Marcos, has announced that he is leaving the group's leadership.
In a statement, he said he no longer spoke on behalf of the movement.
He added he was stepping down because of "internal changes" within the 20-year-old, far-left guerrilla group, and denied rumours that he was unwell.