Orbitz Travel Expert Jeanenne Tornatore shared a few handy tips on when to book airfare for the cheapest rates possible.

"When you're looking at when to book, earlier in the week can be better, since a lot of airlines put their fare sales out earlier in the week," she explained, suggesting Tuesday and Wednesday as the most cost-effective days to book flights.

If you know you will be traveling during the busy summer season, Jeanenne recommends booking farther in advance, especially for popular destinations.

"Fare prices go up as flights get fuller, and some of them will get booked to capacity during the busier summer months," she told us.

As far as specific time of day, Jeanenne told us that some people believe midnight is the best time, as some companies upload their most recent options at that time.

"I personally don't stay up that late!" she laughed, "but if you're looking for a deal, try midnight."
For more of Jeanenne's expert travel tips, view the slideshow below:
PHOTO GALLERY
Travel Tips From Jeanenne Tournatore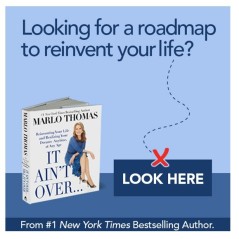 Add Marlo On Facebook:
Follow Marlo on Twitter:
Sign up to receive my email newsletter each week - It will keep you up-to-date on upcoming articles, Mondays with Marlo guests, videos, and more!