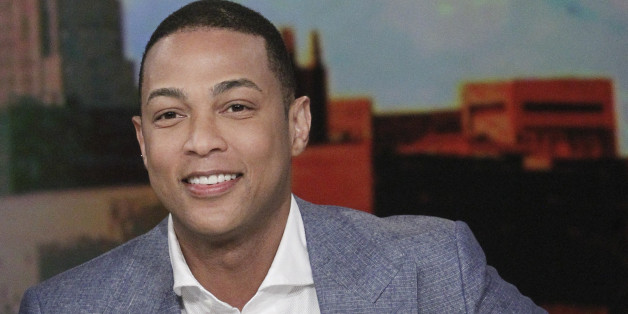 Don Lemon recently shared a personal detail about his life that very few people know.
Prompted by the killing of seven people in a shooting rampage near the University of Santa Barbara, the CNN host wrote in a blog post Tuesday that he recognized some of the traits police reported seeing in the 22-year-old shooters behavior due to his own past experiences. Lemon revealed that he was recently in a relationship for five years with someone also struggling with mental health issues.
"To this day, no one other than me and a few family members know," Lemon wrote.
Lemon said that his experience "appears to be the case with Elliot Rodger," the young killer who took his own life after killing six others. He described the difficulty of intervening in someone's life who shows no signs of violence on the outside, despite what they might be feeling on the inside.
"The deputy told CNN that Rodger was articulate, polite, even timid during their visit," he wrote. "And from my personal experience that is usually the case with those who hide their mental health issues from friends and coworkers."
Lemon's public revelation is a rarity for the news anchor, who tends to keep relatively quiet about his personal life, aside from his coming out announcement in 2011. This is the first time Lemon has written or spoken publicly about the details of his past relationship.
"With his kind of paranoia and secrecy I'm not sure what any parent or loved one could have done to help," he concluded.