A trip to the Caribbean could easily get deterred or even ruined by hurricane season. Luckily, Orbitz Travel Expert Jeanenne Tornatore was here to give us tips on how to avoid hurricane season when booking a vacation.

Jeanenne explained that hurricane season starts in June and runs through November, making booking a trip during that time especially tricky.

"The earlier you go, the better chance you have of not getting hit by any of the big storms," she advised.

Another great tip: avoid the hurricanes altogether by going to an island outside of the hurricane belt.

"The ABC Islands – Aruba, Bonaire and Curacao – historically have not been hit by any hurricanes," Jeanenne told us, adding that they are all excellent tropical destinations.

Jeanenne also loves some of the other tropical Caribbean islands, especially St. Martin, because of their unique culture and plethora of rainy day activities.

"Some of these islands are in the hurricane belt, but it's still a good time to get deals. Plus, there's plenty to do even if you have a few rainy days, " she explained, pointing out the 12 casinos on the Dutch side of St. Martin, in addition to the many galleries on the island due to its rich history as an artists' community.
For more of Jeanenne's expert travel tips, view the slideshow below:
PHOTO GALLERY
Travel Tips From Jeanenne Tournatore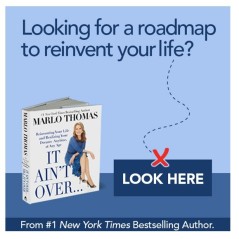 Add Marlo On Facebook:
Follow Marlo on Twitter:
Sign up to receive my email newsletter each week - It will keep you up-to-date on upcoming articles, Mondays with Marlo guests, videos, and more!