Orbitz Travel Expert Jeanenne Tornatore offered her first-hand knowledge with us about money saving travel tips for big families.

"I have three small kids, and we're always trying to do this. My youngest child is now transitioning from being a lap baby on the flight to having to pay for a seat, so I can relate!" she laughed.

Jeanenne gave us a few tips to save as a big family. First, she likes looking for hotels that are a suite style, with several bathrooms and a kitchenette. When she and her family travel, she'll buy items like cereal and milk to keep in the kitchenette so that every meal doesn't have to be eaten outside of the hotel.

"The kids don't notice anyways!" she laughed.

Jeanenne also recommends looking for hotels with included breakfast options. Since she has a family of five, eating in the hotel rather than going out for breakfast ends up saving upwards of $60-70 per day on average.
For more of Jeanenne's expert travel tips, view the slideshow below:
PHOTO GALLERY
Travel Tips From Jeanenne Tournatore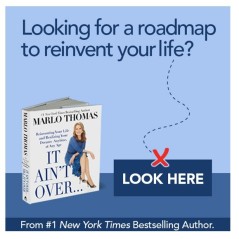 Add Marlo On Facebook:
Follow Marlo on Twitter:
Sign up to receive my email newsletter each week - It will keep you up-to-date on upcoming articles, Mondays with Marlo guests, videos, and more!