Orbitz Travel Expert Jeanenne Tornatore let us in on one of her very useful travel secrets: the three items she always keeps in her carry-on bag.

First, she always keeps a small pack of baby wipes on-hand.

"I have three small kids, but I keep them in my bag for myself too, in case I spill coffee or anything running around," she admitted.

Jeanenne also always makes sure she has headphones or a book for entertainment in case of a delay or extra time to kill.

Finally, she makes sure to have a pashmina on hand in case she gets cold in the airport terminal or on the airplane.
For more of Jeanenne's expert travel tips, view the slideshow below:
PHOTO GALLERY
Travel Tips From Jeanenne Tournatore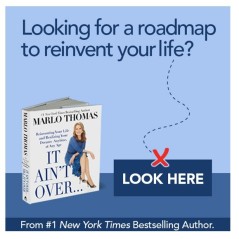 Add Marlo On Facebook:
Follow Marlo on Twitter:
Sign up to receive my email newsletter each week - It will keep you up-to-date on upcoming articles, Mondays with Marlo guests, videos, and more!