With so many options for honeymoon destinations, Orbitz Travel Expert Jeanenne Tornatore revealed a few lesser-known, surprisingly affordable picks.

First, Jeanenne mentioned one of her personal favorite destinations: Savannah, Georgia.

"A lot of people think about Charleston, South Carolina, for honeymoons. It's well known, and a lot of people flock there, making hotels often expensive. Savannah is Charleston's little sister, plus the hotels are cheaper," she explained.

For European ambiance, Jeanenne loves Quebec City in Canada. "It's beautiful! With the French-speaking, you feel like you're walking around somewhere in Europe," she gushed.
Finally, Jeanenne recommends Willamette Valley in Oregon for wine lovers.

"If you're into wine country, this is the more affordable, accessible answer to Napa," she explained. "Plus, it's just outside of Portland and so many quaint towns."
For more of Jeanenne's expert travel tips, view the slideshow below:
PHOTO GALLERY
Travel Tips From Jeanenne Tournatore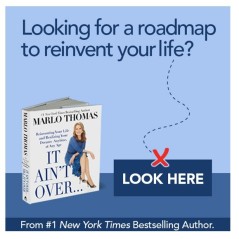 Add Marlo On Facebook:
Follow Marlo on Twitter:
Sign up to receive my email newsletter each week - It will keep you up-to-date on upcoming articles, Mondays with Marlo guests, videos, and more!