60 shots, one cup.
No, that's not the title of the latest shock viral video; it's a description of a recent Starbucks order that has the Internet buzzing. A Starbucks customer going only by Andrew reportedly set the record for the most expensive drink ever ordered at the chain at $54. Its name? The Sexagintuple Vanilla Bean Mocha Frappuccino, according to The Consumerist.
Andrew racked up the hefty bill by ordering 60 espresso shots as well as a number of additions. The icing on the cake? Because Andrew is a Gold member of the Starbucks loyalty program, he got the whole bucket-sized beverage free.
Behold the massive, super-American, 60-shot drink: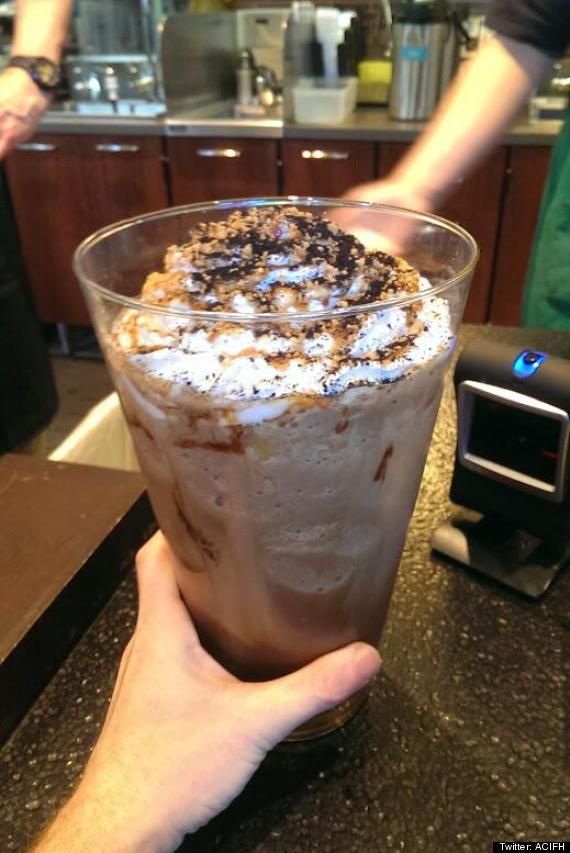 Here's the receipt if you're into that sort of thing: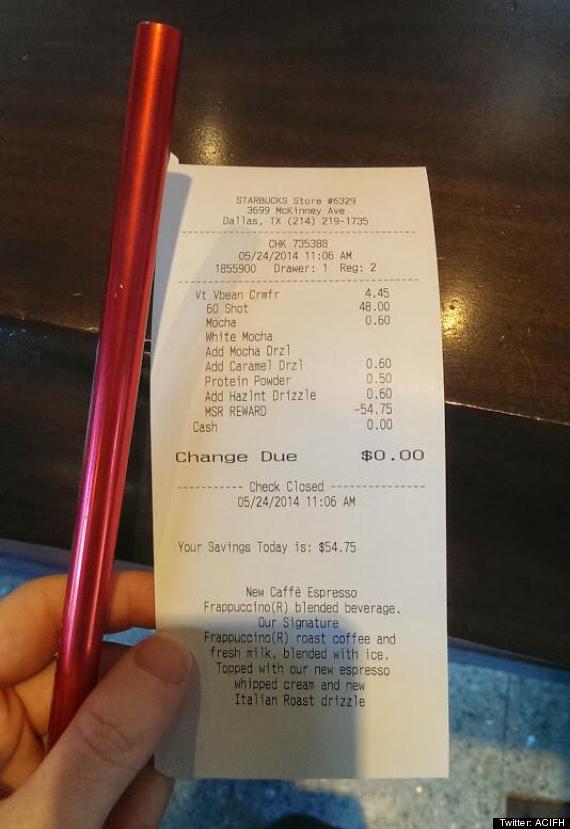 The coffee colossus, which Starbucks confirmed to The Huffington Post was the real deal, bested last year's 40-shot "Quadriginoctuple Frap," which came in at $47.30.
Because of the size of the drink, Andrew needed to bring in his own 128-ounce glass, Starbucks told HuffPost. Andrew also differed from his predecessor by not putting in more random ingredients like bananas and pumpkin spice, The Consumerist reports.
For its part, Starbucks said that while it does allow customers to customize free beverages earned through its reward program, this one "was excessive and something that we do not encourage."
"We want to ensure our customers receive the highest quality and most delicious tasting food and beverage products from us," Starbucks told HuffPost over the phone. "We don't believe that this particular beverage choice was reflective of that."
Andrew, apparently, disagrees. "I gotta say, it was delicious," he told The Consumerist. By the looks of it, it sure was: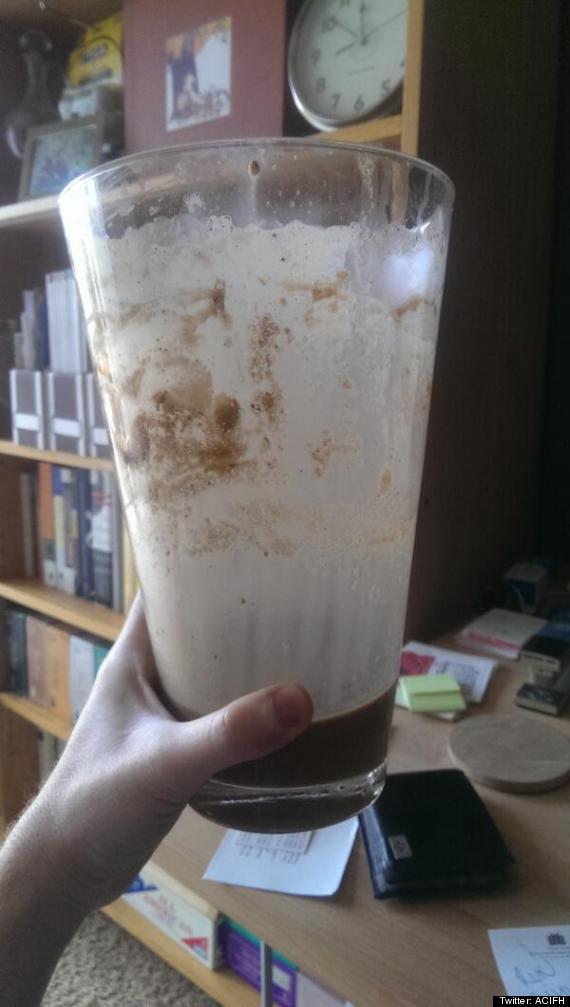 BEFORE YOU GO
PHOTO GALLERY
More Drinks on Starbucks' Secret Menu