Popcorn is one of those snacks that always sounds a little boring before you start eating it; but once you start, it becomes totally addictive. Whether it's slathered in butter and salt or coated in caramel, popcorn quickly becomes an unstoppable snack. Popcorn is predictable in that way -- its one of the most munchable foods we know, and we fall for it every time.
While we're more than well-acquainted with popcorn, however, somehow it just managed to surprise us. Or rather, food blogger Beth Jackson Klosterboer of Hungry Happenings surprised us with this amazing new way to eat popcorn. Behold the Edible Popcorn Bowl: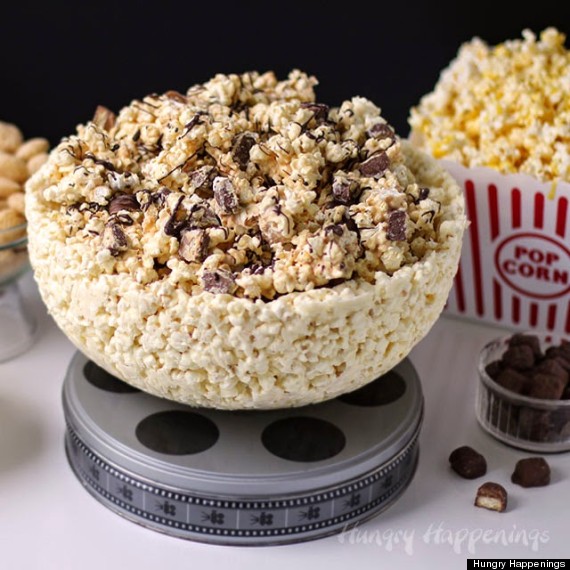 Movie night may have just changed forever -- or at least just got a whole lot more fun. All you need to make this edible bowl is white chocolate or melted confectionery coating (Candy Melts) and the popcorn you already had because it's movie night, and no movie night is complete without popcorn.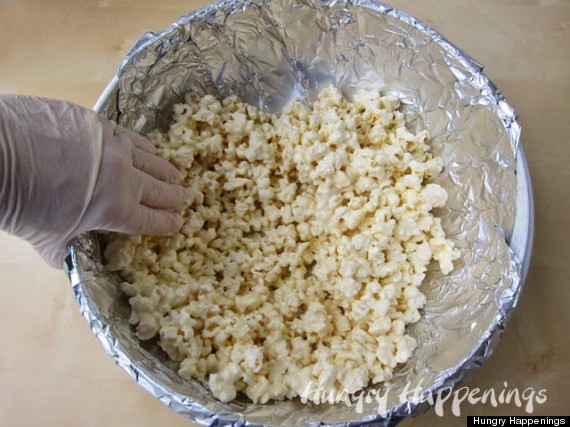 In brief, you mix melted chocolate with popped popcorn, and then press it into the sides of a bowl to mold it into shape before cooling it in the fridge. See Hungry Happenings for the full recipe.
Like many brilliant ideas, it's simpler than it looks and kind of makes you think, "Why didn't I think of that?" Thank you, Hungry Happenings, for improving movie night tenfold. Now we can have our movie popcorn bowl and eat it too.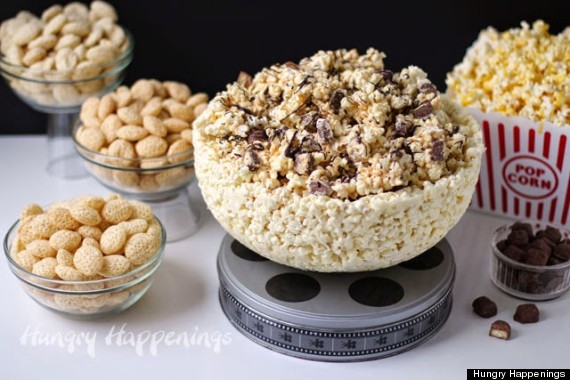 Want to read more from HuffPost Taste? Follow us on Twitter, Facebook, Pinterest and Tumblr.
BEFORE YOU GO
PHOTO GALLERY
Popcorn Recipes