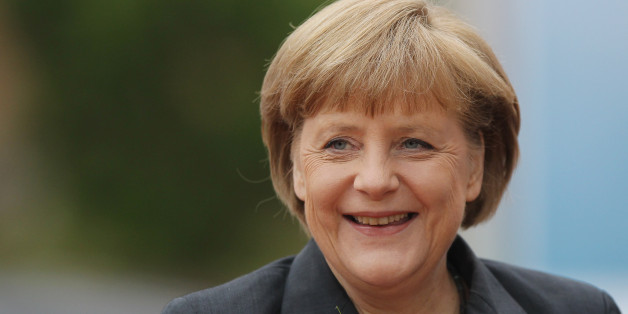 Glückwunsch, Angie!
For the fourth year in a row, German Chancellor Angela Merkel tops the Forbes list of the world's 100 most powerful women.
For the Forbes 100, which has been compiled every year since 2004, women across finance, media, philanthropy and NGOs, politics and technology are ranked based on four key metrics: money, media presence, spheres of influence and impact.
After Merkel, the top nine most powerful women in order are Janet Yellen, Melinda Gates, Brazilian president Dilma Dilma Rousseff, IMF managing director Christine Lagarde, Hillary Clinton, General Motors CEO Mary Barra, Michelle Obama, Sheryl Sandberg, and IBM CEO Virginia Rometty.
The nine heads of state on the list run nations with a combined GDP of $11.1 trillion and 641 million people. This year's Power 100 includes 13 billionaires and 28 corporate CEOs.
Since the first "100 Most Powerful Women List" in 2004, eight women included 10 years ago remain on the list today: Melinda Gates, Christine Lagarde, Hillary Clinton, Indra Nooyi, Oprah Winfrey, Amy Pascal, Queen Elizabeth II and Ho Ching.
When it comes to power, age is kind to women. The 10 most powerful women are all age 50 or older, and the youngest woman on the Forbes list is 28-year-old Lady Gaga, ranked 67th. Among these women who "run the world," Beyonce lands at #17.
Head over to Forbes.com to see the entire list.
BEFORE YOU GO
PHOTO GALLERY
7 Influential Women Who Failed Before They Succeeded