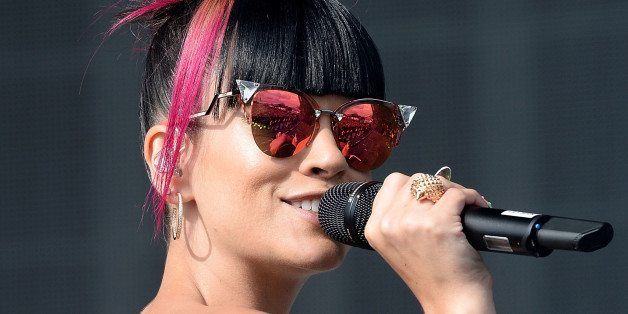 Even though we know that long-term Spanx usage can have some nasty effects on our bodies, sometimes, you still want to throw on a pair underneath a tight dress. Or, you know dance around your dressing room in a pair. At least Lily Allen does, anyway.
Allen took to Instagram on Tuesday to prove once and for all that Spanx can be sexy (and easy to dance in) by wearing just some shaping shorts and getting down to Drake's "Started From the Bottom" in the mirror. She captioned the display with "Cool mum #drakespanxdance" which are words we never thought we'd hear in the same sentence and also quite possibly our favorite hashtag ever used.
Of course, stripping down to just undies is nothing new for the singer, who has posed topless for both GQ and Harper's Bazaar Russia in the past.
Check out the LOL-worthy video below, which comes complete with a yellow dip-dyed ponytail and a cameo by a man who, surprisingly, looks pretty unfazed by the whole thing.
BEFORE YOU GO
PHOTO GALLERY
Celebrities Who Love Spanx