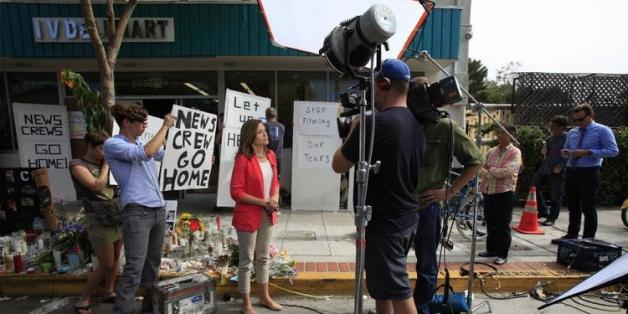 As thousands of students continue to come together to grieve the loss of six lives in the mass shooting near the University of California, Santa Barbara, last Friday, a new kind of solidarity has formed.
They want the media gone.
Students united to block the doors of the I.V. Deli Mart in Isla Vista on Monday, the site where 22-year-old Elliot Rodger shot and killed his sixth victim before taking his own life, the Los Angeles Times reported. Media have been set up outside the deli for days to report on the mass shooting.
But UC Santa Barbara students have had enough. The LA Times said that many began holding signs near the deli and next to news crews in order to get their message across:
"NEWS CREWS GO HOME!"
"Stop filming our tears."
"Remembrance NOT ratings."
"OUR TRAGEDY IS NOT YOUR COMMODITY."
"Let us heal."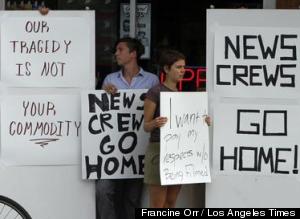 Police arrived at the scene to monitor the protests and prevent tensions from getting out of hand, the LA Times added.
With classes canceled on Tuesday for a day of reflection, thousands of students gathered to attend vigils to remember the lives lost in the tragedy. Classes resumed on Wednesday.
(h/t: FTVLive)