Tech site Valleywag published a hoard of Snapchat CEO and co-founder Evan Spiegel's horrifying college emails on Wednesday, and Spiegel is "mortified."
Spiegel sent the NSFW emails, obtained by Valleywag's Sam Biddle, to his frat brothers at Stanford University in 2009 and 2010. "Have some girl put your large kappa sigma dick down her throat," Spiegel wrote. He calls women "sororisluts," discusses "shooting lazers (sic) at fat girls," calls Stanford's Dean Julie Lythcott-Haims "dean-julie-show-us-your-tits," and writes about urinating on a woman.
In a statement emailed to The Huffington Post, a Snapchat spokesperson speaking for Spiegel made clear the CEO knows the emails are inexcusable.
"I'm obviously mortified and embarrassed that my idiotic emails during my fraternity days were made public," Spiegel said via the Snapchat spokesperson. "I have no excuse. I'm sorry I wrote them at the time and I was jerk to have written them. They in no way reflect who I am today or my views towards women."
Here are a few of the NSFW emails Spiegel sent. You can read the rest at Valleywag.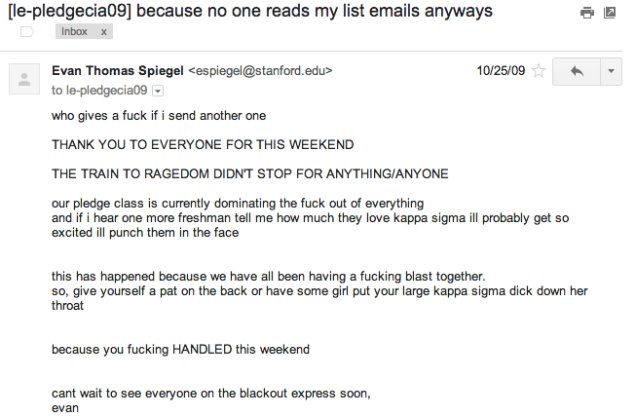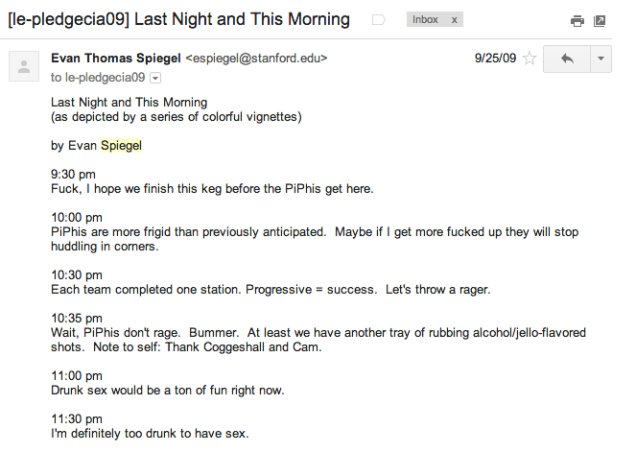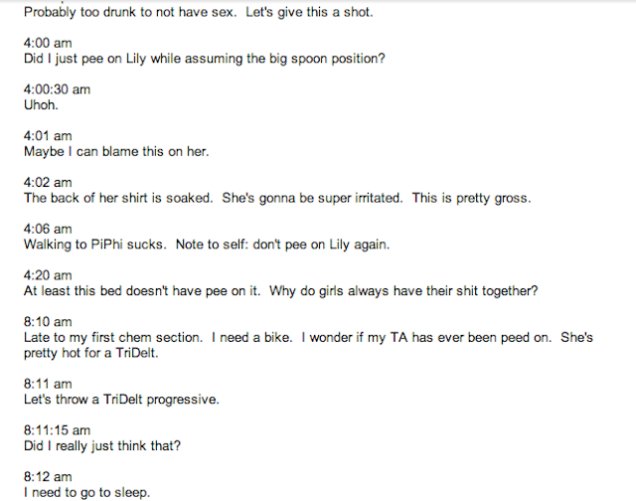 Spiegel has made headlines in the past for allegedly cutting out one of Snapchat's founders, refusing to take users' security seriously, turning down $3 billion from Facebook and, of course, living with his dad.