Looks like it's gonna be a rainy Wednesday for half the country, so obviously it's a great day to investigate the world's best pies. This is THE MORNING EMAIL for Wednesday, May 28, 2014.
The Scuttlebutt
TOP STORIES
TROOPS OUT OF AFGHANISTAN BY 2016
"Charting an end to America's longest war, President Barack Obama announced plans Tuesday for keeping nearly 10,000 U.S. troops in Afghanistan after this year but then withdrawing virtually all by the close of 2016 and the conclusion of his presidency." Obama is set to deliver the commencement address at West Point today and further elaborate on his military strategy. Previews of the speech hint at an "internationalist" bent. And this is how Americans' opinions of the war have changed over the years. [AP]
DETROIT UPDATE: BLIGHTED BLIGHT
"A task force convened by the Obama administration issued the most detailed study yet of blight in Detroit on Tuesday and recommended that the city spend at least $850 million to quickly tear down about 40,000 dilapidated buildings, demolish or restore tens of thousands more, and clear thousands of trash-packed lots." Take a look at the report itself, as well as this map breaking down the blight. [NYT]
WSJ: ANNUAL CEO PAY SURVEY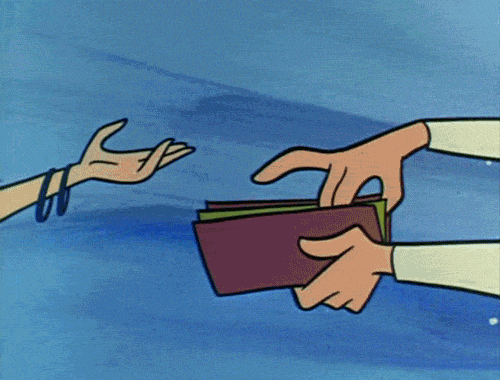 "For most CEOs at big companies, pay is rising moderately and awards are increasingly tied to future financial performance. But that doesn't apply to everybody. The Wall Street Journal's annual compensation survey found that, for all the debate around high CEO pay, the biggest rewards go to a relative handful of executives at the very top, and that their pay doesn't necessarily correlate to their company's size or results." Check out their graphic breakdown, and see how women CEOs' pay stacks up. [WSJ]
STATESIDE: Snowden Says He's A Spy

Eighty people died of gun violence in the week leading up to the latest mass shooting. Joe the Plumber issued an open letter stating "your dead kids don't trump my constitutional rights."
Defense Secretary Chuck Hagel has ordered a full-scale review of the military's health care. This Iraq vet was killed in a SWAT shootout after his local VA delayed his health care for over six months. The White House is launching an official probe after the leak of the top CIA official's name in Afghanistan. Edward Snowden basically called himself James Bond. This is what it looks like when you get struck by lightning. CNN takes a look at what's in store for the cities of tomorrow. And this six-year-old single-handedly stopped a kidnapping.
In musical talent news, check out these otters rocking out on a keyboard.
INTERNATIONAL INTRIGUE: Priestly Celibacy Debate
A tragic fire at a hospital specializing in dementia and palsy care in South Korea killed 21 people. Next stop for Ukraine? Reclaiming its farming roots. The U.S. is contemplating installing a missile-defense system in South Korea. Watch the #yesallwomen hashtag spread worldwide. The State Department urged Americans in Libya to leave immediately. And it's a regular day for Pope Francis: casually implying that priestly celibacy could change.
In it never ends news, this dog cannot figure out this escalator.
BUY! SELL! BUY! Women Buy Beer, Heineken, We Promise
Keep your iPhone safe with this security fix. You have to check out Google's driverless car. Here's why it will "change everything." Urban Outfitters' own executives said the store is unfashionable. And Heineken's latest ad implies women don't drink beer and should go shoe shopping. Yikes.
In sibling rivarly news, check out these baby bear cubs going at it.
SCOUTING REPORT: First Pitch Fail

Shelly Sterling is looking to sell the Clippers by next Tuesday. You have to watch 50 Cent's ceremonial first pitch (if we can call it that). It'll make you feel better about your throwing arm. Those under 6'2" should put away their cleats: these professional sports height charts will dash your hopes of going pro. Grantland looks into the long-term pros and cons of benching a rookie QB. This Hoya crunches numbers for NBA players for a living, in the latest iteration of "Moneyball." Caroline Wozniacki's bad week tops pretty much all bad weeks: her fiance called off their engagement and she got upset in the French Open. Have a pint of Ben & Jerry's on us, girl. [Image via Complex]
In best job ever news, this woman watches baby panda cams all.day.long.
CULTURE CATCH-UP: Anna Wintour Called Out

OPA!!! "My Big Fat Greek Wedding" is getting a sequel. The casting details for the second season of "True Detective" have been announced. Now you see him, now you don't: Johnny Depp is in talks to star as Houdini. The Television Critics Association Awards nominees are in, and they pretty much justify our taste in TV. Booyah. This "Friends" star helped the NYPD solve a stabbing. You won't believe the ten things you didn't know about Disney (Goofy almost had his own Minnie). And Tom Ford says Rihanna's instagram account is more important than Vogue. Somewhere, Anna Wintour is plotting revenge.
In insta star news, you need to follow this baby pig.
LIVIN': Don't Lose It Over The Stapler
Here are the seven things you aren't thinking about while you're running that you should be. Work stress making you want to go all "Office Space?" Try these relaxation tips. One hit of hookah is a lot more dangerous than you think. And these things are all making you dehydrated. Drink up!
In brave dog news, this one just base-jumped.
OTHER PEOPLE'S BUSINESS: A Wedding at Downton?!?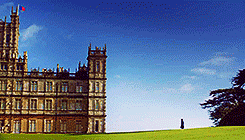 Behold the official (and seriously fabulous) photos from the Kimye wedding. Gisele took it all off for Lui magazine. Jessica Simpson showed off her hard work in a fantastic swimsuit. And you'll never guess where George Clooney may be getting married.
In Bill Murray at a bachelor party news, this is what happens when he crashes.
TWITTERATI
@shanedawson: being overly sensitive is my downfall. also dipping sauces. dipping sauces are a HUGE downfall for me.
@stuartbrazell: Oh my goodness! Holy cuteness! pic.twitter.com/XqhL9NTSx8

@MelissaJoanHart: Wait!! They went on an Irish honeymoon after marrying in Italy? Um, really? #copycats #11yearsinJuly
@FilthyRichmond: I'll have a venti sausage gravy.
@HistoryInPics: Clint Eastwood pic.twitter.com/LfSx5mYzDk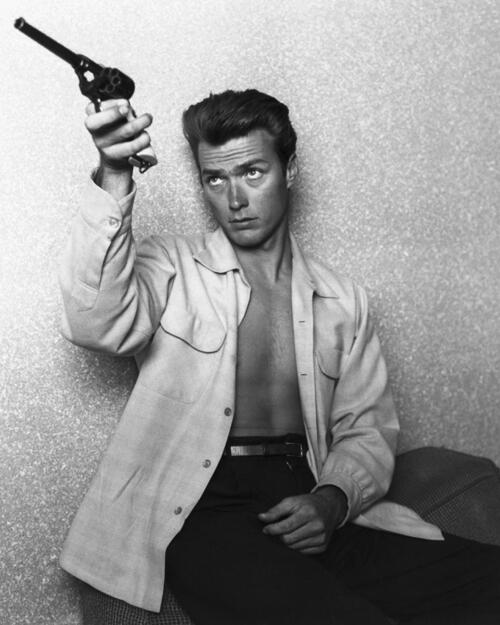 ONE MORE THING
You've got to admire the dedication of these dancing babies.
Got something to add? Send tips/quips/quotes/stories/photos/events/scoops to Lauren Weber (lauren.weber@huffingtonpost.com). Follow us on Twitter (@LaurenWeberHP). Does somebody keep forwarding you this newsletter? Get your own copy. It's free! Sign up here.