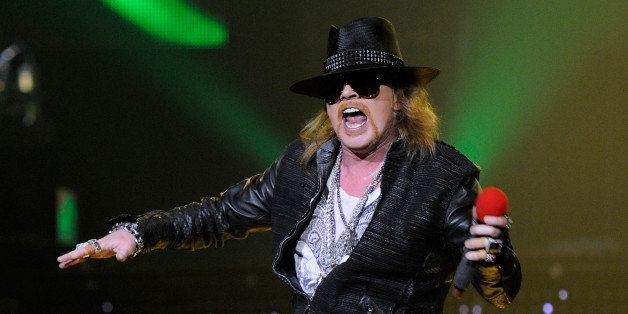 A chart comparing top artists' vocal range nearly broke the Internet -- at least our site! -- when Concert Hotels released it a few weeks ago. The findings showed that Axl Rose from Guns N' Roses had the biggest vocal range, though he was closely followed by Mariah Carey, Prince and Steven Tyler.
Rose stayed mum on the findings, but finally responded to the chart in a note to SPIN, saying it was "flattering and humbling," before mentioning other artists he admires.
I enjoy Freddie Mercury, Elvis Presley, Paul McCartney, Dan McCafferty, Janice Joplin, Michael Jackson, Elton John, Roger Daltrey, Don Henley, Jeff Lynne, Johnny Cash, Frank Sinatra, Jimmy Scott, Etta James, Fiona Apple, Chrissie Hynde, Stevie Wonder, James Brown and a ton of others (predominantly 70's rock singers) and would rather hear ANY of them anytime rather than me!
BEFORE YOU GO
PHOTO GALLERY
Stars in Concert