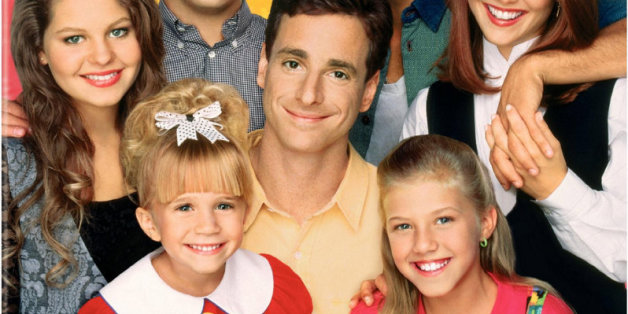 John Stamos should like this news.
After learning the earth-shattering truth that not everyone was a fan of "Full House" back in the day, balance has now been restored to the universe thanks to an amateur hockey league and their inventive new uniforms. Meet "The Rippers" a Philadelphia team that's bringing their love of Uncle Jesse to the ice.
A member of the team -- whose impressive beard deserves its own post -- posted this picture on Reddit Wednesday officially crowning his team as the biggest "Full House" fans ever.
The jersey is named after the fictional band of our favorite fictional uncle and features a shot of his beautiful mug along with a few other references from the '90s sitcom. The player who posted the photo confirmed that the "Cut It Out" symbol can be found on both sleeves -- a nod to the other funny uncle on the show -- as well as a smash club and a "Wake Up San Francisco" logo on each shoulder.
We're giving them a Michelle Tanner endorsement.
BEFORE YOU GO
PHOTO GALLERY
"Full House" Cast: Where Are They Now After 25 Years?