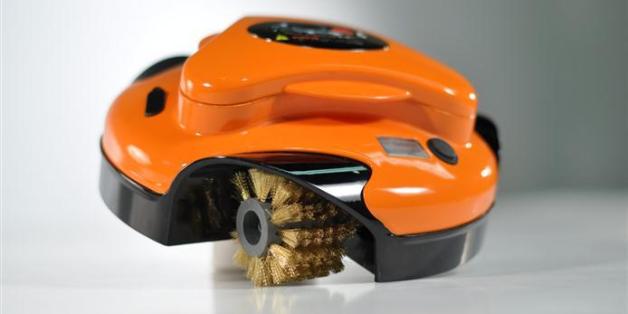 Did you ever watch "The Jetsons" on Saturday mornings (with the obligatory bowl of Fruity Pebbles, of course)? If this was a part of your childhood, like it was ours, we're sure you understand the intense desire for your own Rosie, "The Jetsons'" robot maid. Rosie would have made the chore of cleaning our room, the bane of our youthful existence, a breeze.
Technological advances have been slow to make this childhood fantasy a reality, but the Grillbot is here to indulge that adolescent laziness in a small sort of way.
The Grillbot is designed to clean the gristle from your grill grates with no effort on your part -- aside from the flipping a switch. It allows you to fully bask in your food coma, the result of most grillouts. Sure, it isn't that hard to clean a grill. And sure, it really doesn't take more than five minutes to get it done. But come on! If you can have a robot do it, why wouldn't you?
If that totally indulgent luxury is worth $129.95 to you, you can get your grill-cleaning robot in four different colors at the Grillbot website. You know the Jetsons would have one for sure.
Want to read more from HuffPost Taste? Follow us on Twitter, Facebook, Pinterest and Tumblr.
BEFORE YOU GO
PHOTO GALLERY
Great Grilling Ideas For This Summer