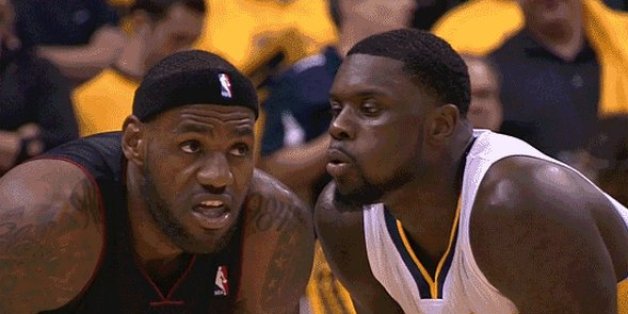 Indiana Pacers star Lance Stephenson did just about everything he could to get under the Miami Heat players' skin in Game 5. Whether it was flopping or joining a Miami huddle, Stephenson didn't hesitate to go into trolling mode. But late in the game on Wednesday night, he got a little weird with LeBron James.
Stephenson, who admitted before Game 5 that he made a mistake trash talking throughout the series, decided to blow in the four-time MVP's ear.
(GIF via @cjzero)
When asked about the ear tactic after Indiana's 93-90 win, Stephenson described it as "just playing ball," via the Indianapolis Star.
As for James, he didn't seem very bothered by Stephenson's antics.
"I blew in my wife's ear before. That was definitely a defensive tactic," James said with a smile during his postgame press conference.
Take a look at some of the other shenanigans Stephenson was up to during Game 5.