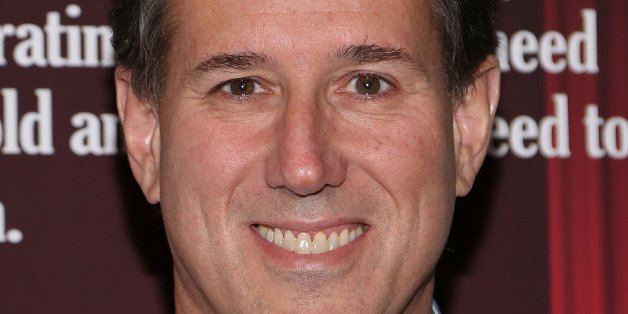 Former 2012 presidential hopeful and Pennsylvania Sen. Rick Santorum (R) waded into the Mississippi Senate GOP primary on Thursday by endorsing tea partier Chris McDaniel, who is looking to unseat Sen. Thad Cochran.
Santorum called McDaniel, a lawyer by training and radio show host until 2008, "a proven conservative who will be guided by the U.S. Constitution" and said he's confident McDaniel "will champion policies in the U.S. Senate that can provide economic opportunity and upward mobility for hard working families in Mississippi."
"He has been a fighter for our 2nd Amendment rights, the right to life, a fiscally responsible government and stopping Obamacare," Santorum added in a statement on his Patriot Voices PAC website. "He has been a staunchly conservative leader in Mississippi, and I am confident he will bring that dedicated spirit to the U.S. Senate."
Former Alaska governor and 2008 GOP vice presidential nominee Sarah Palin endorsed McDaniel back in March.
Cochran has served in Congress since first being elected to the House in 1972 and then the Senate in 1978. McDaniel, a Mississippi state senator, announced in October he would try to oust the Senate veteran from his perch. But McDaniels has, in recent months, drawn scrutiny over a number of incidents.
In April, the Wall Street Journal reported on a leaked radio broadcast from over seven years ago in which McDaniel made questionable comments about reparations and Mexicans. Soon after, BuzzFeed posted a long list of quotes from McDaniel on his radio show regarding everything from the "homosexual agenda" to an Alabama gubernatorial candidate's breasts.
A new ad from Cochran ties McDaniel to a blogger who was caught taking photos of Cochran's wife, who suffers from dementia, in her hospital bed.
Santorum, however, hasn't been moved the other way by the scandals, and dismissed them as merely "distractions of unfortunate political theater."
The runoff between Cochran and McDaniel will take place next Tuesday.
BEFORE YOU GO
PHOTO GALLERY
Senate 2014: The Money Race