Snapchat CEO Evan Spiegel is in hot water after explicit and misogynist emails from his college days were posted online.
The emails, which Spiegel wrote during his time in the Kappa Sigma fraternity at Stanford University, were leaked to tech site Valleywag. The messages contain Spiegel's chronicle of the frat's parties, including shopping lists for cocaine and marijuana and jokes about peeing on women. Here are some of the messages Spiegel sent, and all of the messages are available at Valleywag. (Note: Emails are NSFW.)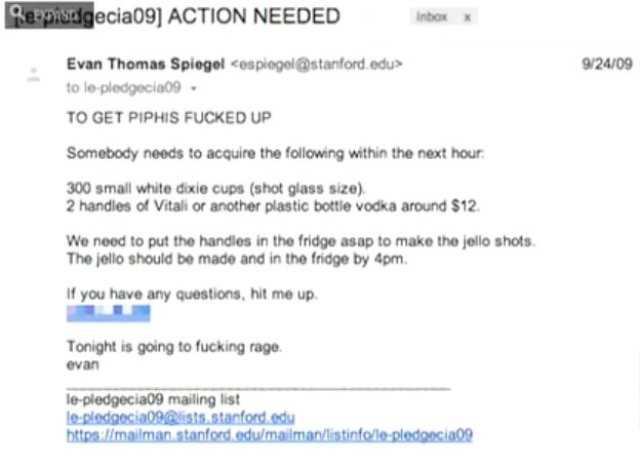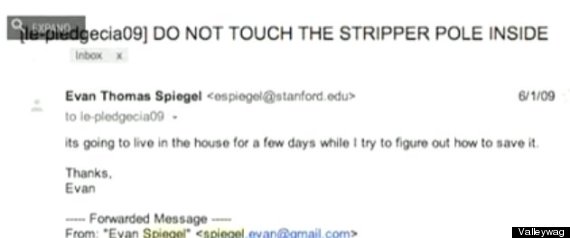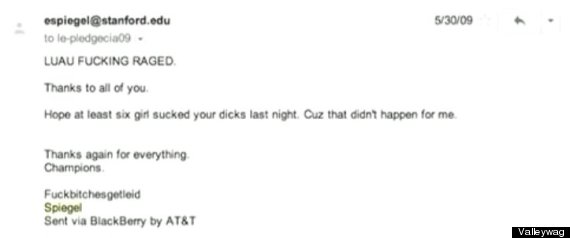 HuffPost Tech reporter Tim Stenovec told HuffPost Live that the emails' biggest impact may be their effect on Spiegel's image as a leader for his company.
"The big picture here is this guy really wants to be taken seriously. He wants to be the next Mark Zuckerberg. He wants to be taken seriously in the tech community, and he wants to be looked at as a leader, as a CEO. He wants to build a viable business here," Stenovec said.
Spiegel has issued an apology for the "idiotic emails," which he said "in no way reflect who I am today or my views towards women."
HuffPost Live's Josh Zepps and HuffPost Technology reporter Tim Stenovec discuss the email controversy and what it means for Snapchat in the video above.