Since Claire Shipman, co-author of The Confidence Code, is married to The White House Press Secretary Jay Carney, we just couldn't resist picking her brain a bit about dealing with the secrecy her husband's high-profile job demands.
When we asked Claire if she was ever frustrated by not being privy to confidential White House matters, she had a few candid responses to share with us.
For the Osama Bin Laden raid, for example, Claire did not receive any information from her husband before this monumental news reached the American public.
During President Obama's second inauguration, however, Claire let us in on a silly tidbit her husband shared with her before the American public was in the loop.
"I noticed Jay was worried about something right before the 2nd inauguration, and finally, at long last, he told me that Mrs. Obama had bangs!" Claire laughed.
"Thanks honey – you finally trusted me!" she added.
How confident are you? Take the Confidence Quiz here to find out now!
For more of Claire's expert confidence tips, view the slideshow below:
PHOTO GALLERY
Confidence Boosting Habits From Claire Shipman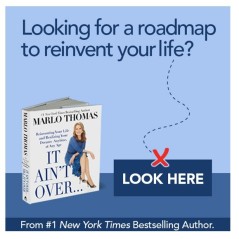 Add Marlo On Facebook:
Follow Marlo on Twitter:
Sign up to receive my email newsletter each week - It will keep you up-to-date on upcoming articles, Mondays with Marlo guests, videos, and more!