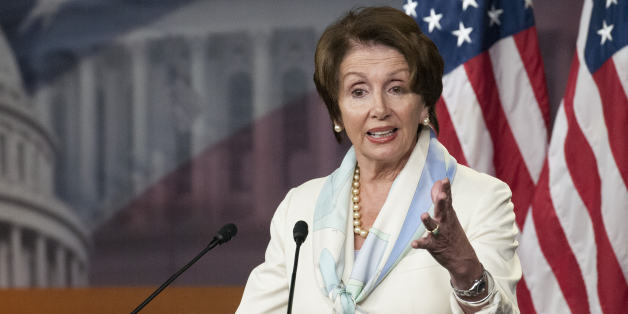 House Minority Leader Nancy Pelosi (D-Calif.) said she doesn't think the creation of the House Select Committee on Benghazi is "about Hillary Clinton at all" in a wide-ranging interview with Bloomberg's Al Hunt set to air this Friday evening.
"These House Republicans, they're not about presidential. If they cared about the presidential race, they would have passed an immigration bill. This is about trying to distract people and subterfuge," Pelosi told Hunt, noting that she thought the creation of the committee "absolutely" had something to do with the 2014 midterm elections.
Pelosi described her rationale for putting Democrats on the committee in the first place, saying: "What I was learning in the course of my conversations with the Speaker and from what I was hearing from other members is that they were going to be interviewing witnesses we wouldn't even know about. They would be, accessing documents that we would not have any access to our self. And so with no guarantee of even of a concurrence on the subpoena or there are issues that relate to witnesses and documents, so I thought it was probably, in light of their keeping everything in the dark, that we should be there."
Her comments come shortly after House Oversight and Government Reform Committee Chairman Darrell Issa (R-Calif.) reluctantly withdrew a subpoena for Secretary of State John Kerry to testify on Benghazi.
Politico obtained a chapter from Clinton's book "Hard Choices" Friday on the 2012 terrorist attack at the U.S. consulate in Benghazi, Libya, in which she says she won't "be a part of a political slugfest on the backs of dead Americans."
BEFORE YOU GO
PHOTO GALLERY
Bomb Attack At Benghazi Consulates