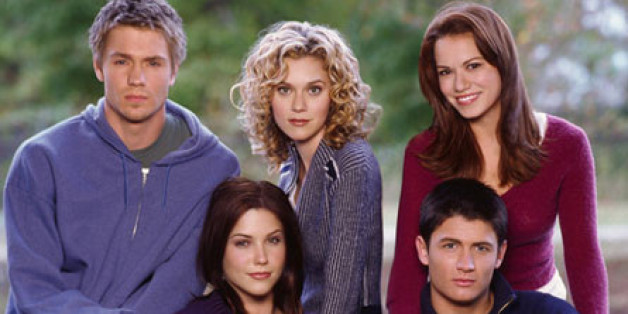 It's hard to believe that "One Tree Hill" first premiered over a decade ago. If you had the distinct pleasure of entering your pre-teenage years in the 2000s, you're likely familiar with the CW soap that featured a group of popular kids trying to break free from the stress of high school and small town life. The show gave us so much: teen marriages, unrealistic expectations, a hard look at the cruel world that is high school sports and a Gavin DeGraw theme song that perfectly described every angst-ridden teenager's journey to adulthood.
We can never repay the kids of Tree Hill High, but we can take a look back at the show and see what our favorite Ravens are up to now.
Haley James (Bethany Joy Lenz)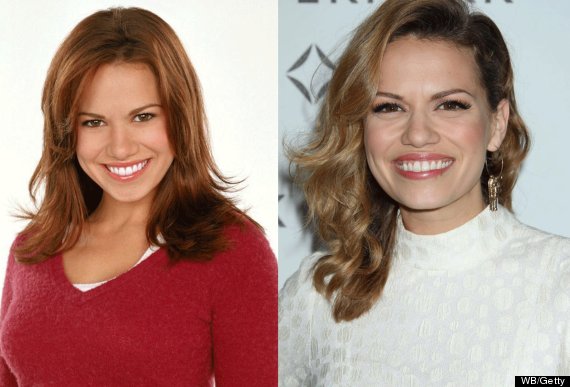 Then
Bethany Joy Lenz played responsible and pragmatic Haley on "One Tree Hill." The best friend of Lucas Scott and future love interest of his half brother Nathan, Haley found herself in the middle of more than a few love triangles during the show. She eventually got married -– while still in high school -– had two children and by the series finale was happily balancing her budding music career with family life in Tree Hill.
Now
After the show wrapped, Lenz took a page from her character's book, got married and had a daughter named Maria Rose before eventually divorcing her husband in 2012. After touring with artists like Michelle Branch and Gavin DeGraw, Lenz went back to acting, booking a guest role on "Dexter" –- she had the misfortune of being Dexter's neighbor during the eighth season of the show. She's still writing music and loves tweeting about all of the charities she's involved with.
Nathan Scott (James Lafferty)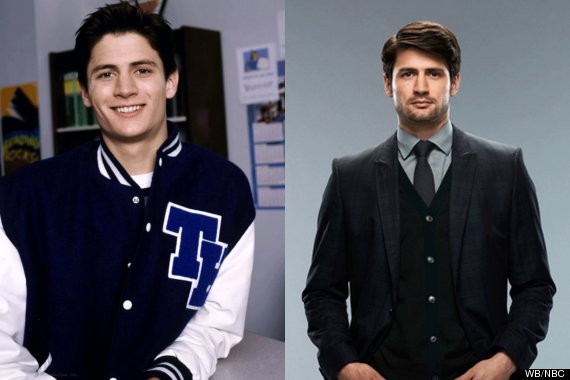 Then
Nathan Scott was your typical high school jock who had a talent for getting mixed up in some bad situations. After being forced to accept his half brother Lucas and falling in love with Haley, we started to warm up to the moody, strong-jawed bball player with a heart of gold. Nathan had a lot to deal with growing up in Tree Hill, from his train wreck of a mother to his manipulative father Dan and his often rocky relationship with Lucas, the guy never had it easy. After a stint in the NBA, being kidnapped abroad and struggling with marital problems, Nathan was seen living happily ever after as a sports agent in Tree Hill with Haley and their two kids.
Now
After executive producing an adventure reality series with his brother and former co-star Stephen Colletti -– yep, the guy from "Laguna Beach" -– Lafferty booked a role on NBC's mid-season drama "Crisis." The show might have just been dropped by the network but the youngest Scott brother is still living a pretty awesome life. He listens to Haim on the reg, loves watching Scandal -– hopefully while drinking a glass of red wine -– and doesn't mind breaking it down in a "Star Wars" costume anytime the "Harlem Shake" comes on, as this video proves. Don't say we never gave you anything.
Brooke Davis (Sophia Bush)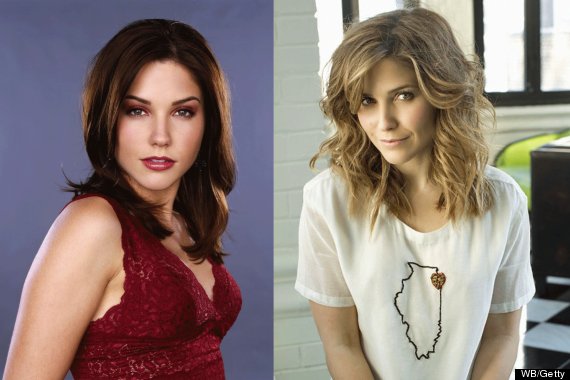 Then
Who didn't love trouble-making Brooke Davis. The girl had no problem stripping down and taking what she wanted -– mainly all the boys at Tree Hill High -– and she provided the show with some much needed sass whenever possible. She started her own fashion line, survived being assaulted in a parking lot, dealt with terrible parents and eventually found true love with a man she didn't meet in high school (shocking!).
Now
Like her character on the show, Bush fell in love quickly. She dated a few of her co-stars and was even married to Chad Michael Murray for a time before the two called it quits. The raspy brunette made a couple of TV appearances after "OTH" wrapped before landing on her successful NBC crime drama "Chicago P.D." – she plays badass detective Erin Lindsay and if you didn't love her on "OTH" you will on this show. She's also involved in her activists pursuits through Twitter -– she campaigns for everything from gay marriage to the empowerment of women –- and she regularly posts inspiring messages to her legions of followers on Instagram.
Lucas Scott (Chad Michael Murray)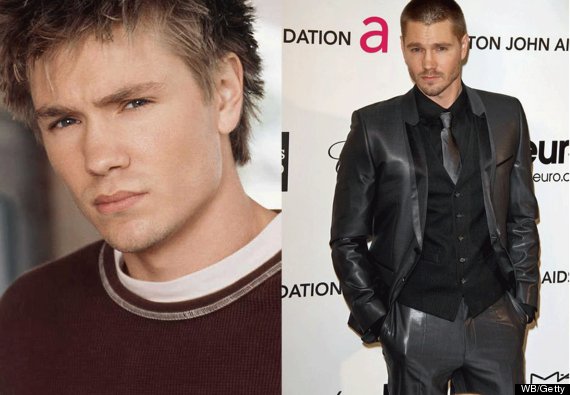 Then
The smoldering baby blues, the spiky blonde locks, the facial hair that never seemed to grow no matter how many seasons went by, Lucas Scott was every 14-year-old girl's dream. We had posters of him on our walls, our binders decorated with pictures of him shirtless –- which was admittedly risqué for a middle schooler at the time -– and we all permed out hair at some point in the hopes of being more like his love interest, Peyton Sawyer. Lucas was the good guy, the doting son, the loyal best friend and the reluctant ladies man on the show. Which is why, when he left after six seasons, fans were devastated. He eventually came back for the last season, married Peyton and had a baby.
Now
There was a lot of controversy surrounding Chad Michael Murray's departure from "OTH." The actor was caught on camera stating the reason for his absence in Seasons 7 and 8 was due to producers wanting to save money, something the show vehemently denied. After "OTH" ended, C.M.M. made an appearance on the TV show "Southland," had a role in the critically acclaimed "Fruitvale Station" and can currently be seen on Crackle's original series "Chosen." He also wrote a graphic novel titled "Everlast" and is a serious dog lover -- he supports the "Real Men Don't Beat Bitches" campaign. Look it up!
Peyton Sawyer (Hilarie Burton)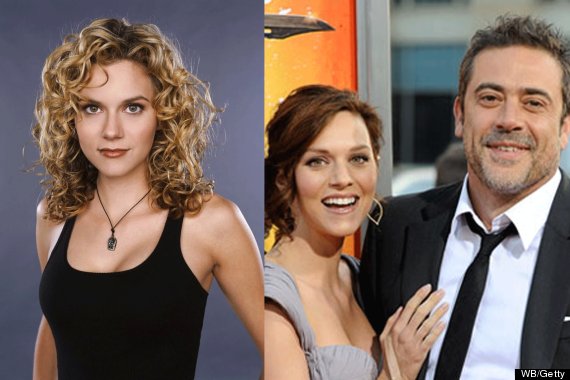 Then
Peyton Sawyer gets the award for being the coolest person on the planet. The rebellious cheerleader who listened to indie rock and didn't mind challenging the status quo had no problem doling out hard truths to anyone who needed to hear them. (Who could forget the whole "dyke" t-shirt fiasco in Season 2?) Peyton was one part of the holy trinity that consisted of herself, Brooke and eventually Haley. She faced her own problems, namely the death of her mom and surviving the Tree Hill High school shootout, before finally finding love with Lucas Scott.
Now
Before filming on "OTH" finished, Burton had already booked a recurring role on USA's hit show "White Collar" playing mysterious insurance investigator Sara Ellis. She went on to become a series regular for Season 3 of the show and also had recurring guest roles on "Grey's Anatomy" and "Hostages" on CBS. In March 2010, Burton and boyfriend Jeffrey Dean Morgan (DENNY!) welcomed a baby boy they named Augustus. She also stays in regular contact with all of her "OTH" cast members.
Antwon "Skills" Taylor (Antwon Tanner)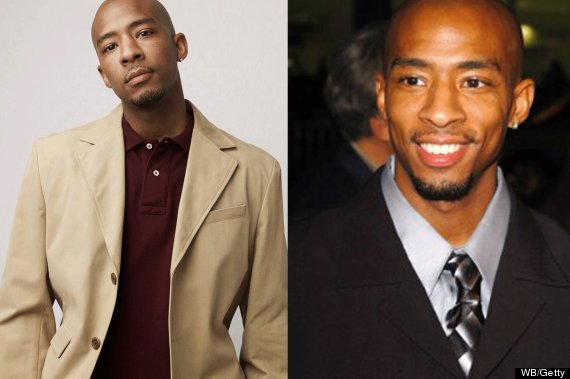 Then
Oh Skills! The hardest working player on the Ravens team was a favorite among fans of the show. His words of wisdom and smooth talking personality helped him land the ladies (including Nathan's mom, eww) and made him one of the most interesting characters to watch. The end of Season 9 saw Skills successfully employed as a sports coordinator in Los Angeles after coaching the Tree Hill Ravens for a time.
Now
In real life, Antwon Tanner ran into a bit of trouble with the law. In 2009 he pleaded guilty to selling Social Security cards and was sent to prison for a few months. But he got his life together and is set to star in the comedy series "Black Jesus" later this year.
Marvin "Mouth" McFadden (Lee Norris)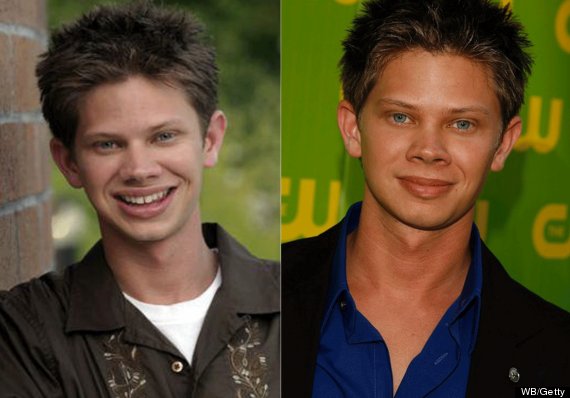 Then
Marvin "Mouth" McFadden was the most lovable geek to ever grace Tree Hill High's storied halls. Thanks to his job playing sportscaster for the Tree Hill Ravens basketball games, Mouth became an unlikely member in the popular crowd. After his close friend Jimmy went on a school shooting spree, Mouth became even closer with the gang and by the end of the show was seen fat and happy, married to Millie Huxtable and expected their first child.
Now
Lee Norris had a knack for playing nerds. Before his time on "OTH" he was the brainiac everyone loved to hate on "Boy Meets World." Now that our favorite '90s TV show is making a comeback, we'll be seeing him don Stuart Minkus glasses once more when "Girl Meets World" officially airs. You can also catch Norris with Ben Affleck in "Gone Girl" this Fall.
Deb Scott (Barbara Alyn Woods)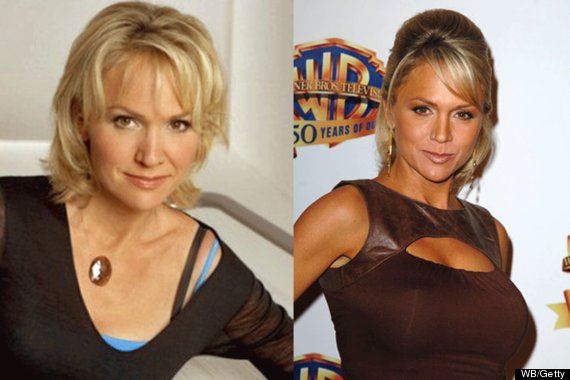 Then
Deb Scott was the woman who had it all in Tree Hill: money, a beautiful family and a successful job. But after her husband's second family made the town their permanent home, Deb's marriage soon crumbled and she went through what we can only describe as a psychotic break. After attempting to murder Dan and becoming addicted to pain killers, Deb eventually pulled herself together and was a strong fixture in her son Nathan's life.
Now
Barbara Alyn Woods booked a guest spot on ABC's new comedy series "The Goldbergs" and can soon be seen in a Lifetime original movie, but her proudest achievement might be the success of her three daughters, all of whom have followed in mom's footsteps to become actors.
Karen Roe (Moira Kelly)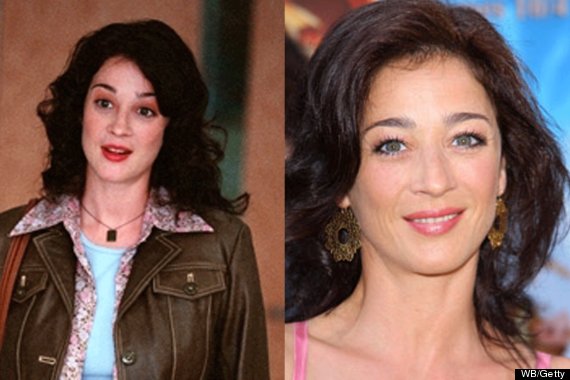 Then
Moira Kelly was the mom we all wanted. Cool, calm and always supportive of son Lucas, she was the emotional rock of the show and often the voice of reason. Her complicated relationship with Dan Scott and his brother Keith made for an interesting love triangle and her friendship with Deb Scott in later seasons gave us hope that women really can get along, even after sharing the same man.
Now
Moira Kelly was famous for being a strict Catholic in her younger years –- she went to her priest for guidance before filming explicit sex scenes in movies -- so it's no surprise she's happily married with two children now. She's made guest appearances on shows like "Drop Dead Diva" and "Numbers," but our minds were blown when we remembered she voiced Nala in "The Lion King."
Keith Scott (Craig Sheffer)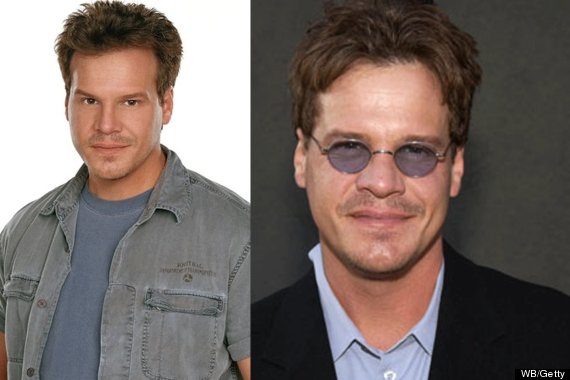 Then
Keith Scott was the nice guy, older brother of Dan Scott and resident father figure to Lucas. He served as Lucas' moral compass on the show and eventually entered into a relationship with Karen Roe. To say he had a troubled relationship with brother Dan would be an understatement -- the latter murdered him during a school shootout and framed a student for the deed –- but in the final season of the show, Keith returned from the grave to forgive his younger brother before Dan also passed away.
Now
Craig Sheffer has made a few appearances on TV shows like "CSI: Crime Scene Investigation," "Psych" and "Criminal Minds," but we'll forever remember him as lovable Uncle Keith on "OTH."
Dan Scott (Paul Johansson)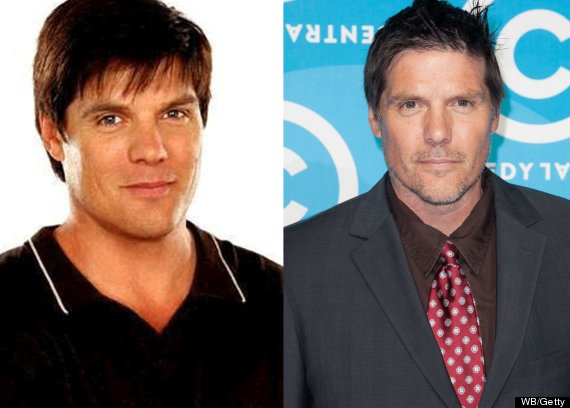 Then
The villainous patriarch of the Scott family, Dan Scott had a knack for making people hate him. Seriously, Paul Johansson was scary good at playing a despicable human being every week on the show. Dan was the biological dad of Nathan and Lucas and had no problem pushing both of his sons to the limit in order to realize his own failed dream of a professional basketball career. After murdering his brother, driving his wife insane and trying to break up his son's marriage, Dan redeemed himself by atoning for his sins in prison and saving Nathan from kidnappers, sacrificing his own life in the process.
Now
After "OTH" Paul Johansson starred in a few made for TV movies including Syfy's "Stonados," which seems to be about a massive tornado that spouts out bowling ball sized rocks that explode on impact. Johansson also had a few guest roles on "CSI" and The CW's "Beauty and the Beast," but from his Twitter feed, it seems he's just as nostalgic for those magical "OTH" days as the rest of us.
BEFORE YOU GO
PHOTO GALLERY
"The Vampire Diaries" Spinoff: "The Originals"