Activist group UltraViolet is ramping up pressure on The Princeton Review, a company that publishes an influential ranking of colleges, to survey students about how schools handle sexual violence on campus.
UltraViolet is rolling out online advertisements on Friday that will be featured on Facebook and other social media, showing up for users who may have visited The Princeton Review's website or looked up information about colleges. The social media campaign asks questions including, "Which College Has The Worst Rape Problem?" and, "What Isn't The Princeton Review Telling You About Sexual Assault?"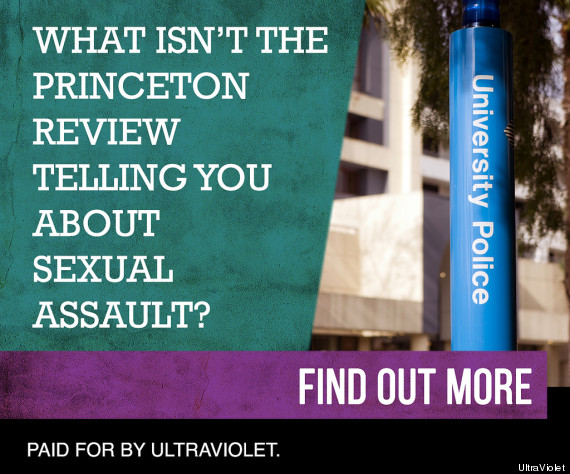 The ads are similar to a campaign UltraViolet launched on social media targeting specific schools it claims have a "rape problem." Most of the spotlighted schools are the subjects of federal investigations into their handling of sexual violence cases. Sixty colleges and universities are currently under investigation by the Department of Education's Office of Civil Rights.
Last week, The Princeton Review announced it would begin including links to college campus safety websites for schools in its online listings.
Rob Franek, senior vice president and publisher of The Princeton Review, said they still have no plans to survey students about sexual violence.
"While some individuals have asked The Princeton Review to rank colleges on campus sexual assault, we simply cannot do this," Franek said Friday. "There is no way we could responsibly collect data that would provide an accurate and fair basis to report such a list -- either via surveys of college administrators or of college students."
Because The Princeton Review bases its rankings on surveys of students, UltraViolet said it believes the publisher could easily start asking about sexual assault.
"The Review has claimed in recent interviews that new 'campus safety' pages on their site are the best they can do in the fight against rape -- when in reality the addition of 1-2 questions on sexual assault to their survey would be simple and hugely effective," the activist group said in an email Thursday night. "UltraViolet is hoping to convince the college ranker to commit to adding those questions to next years survey."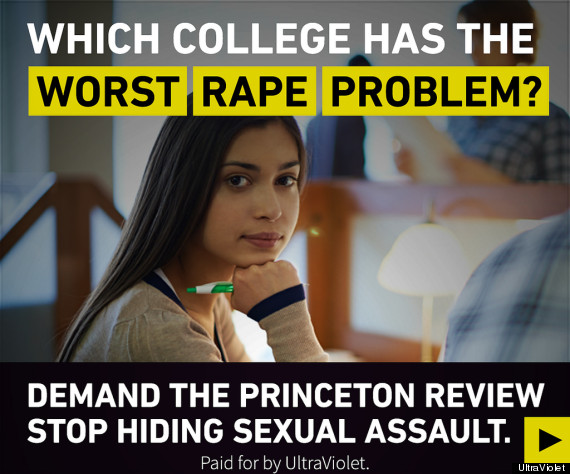 Franek has said a better survey is on the way as a result of White House attention on college sexual assault, but not necessarily from the Princeton Review.
"We believe the 'campus climate' student surveys that the White House Task Force To Protect Students From Sexual Assault has been developing this year, (that will be launched this upcoming academic year) will contribute the most useful information on this topic," Franek said last week in an email to HuffPost. "We greatly respect the work being done at the federal level on this, and the appropriate guidelines on the survey outlined at notalone.gov, and that will be modified as the year progresses. It will be the most definitive survey on this topic."
The UltraViolet advertising campaign follows a petition by the group imploring The Princeton Review to survey students about sexual assault. More than 35,000 people have signed the petition, the group said.
UltraViolet also said it collected signatures of 234 sexual assault survivors on a letter urging The Princeton Review to start asking about campus rape.
This post has been updated to clarify comments from Rob Franek