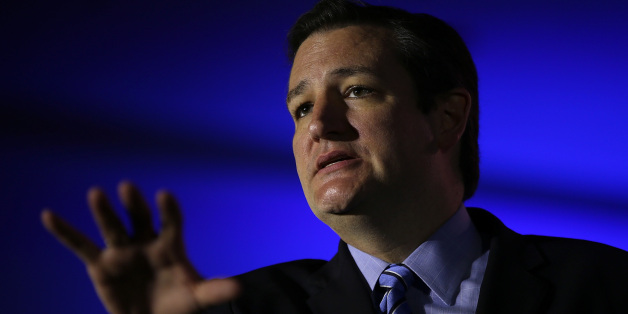 Sen. Ted Cruz (R-Texas) has a message for the Republican Party's "greybeards" -- don't discount the impact of last year's government shutdown.
Speaking at the 2014 Republican Leadership Conference on Saturday, Cruz insisted that October 2013's antics are helping the party in its midterm election fights.
"They're reaping the fruits of the battle, which is perfectly fine," Cruz said, according to the Washington Post. "But we need to take a moment to acknowledge the lesson of the battle."
Back in December 2013, Cruz was unapologetic about his role in the 16-day standoff, vowing that he did not make any mistakes. Cruz was credited by several House Republicans as the lead force behind the party's efforts.
"[He played] an excellent role," said Rep. Michele Bachmann (R-Minn.) at the time. "I think what he's done is strengthened our hand. He's made the case that we need to act and act decisively, and so I think we have a lot to credit him for."
At the conclusion of the shutdown, polls showed Americans were mad at everyone, but Republicans faced the brunt of the blame.
UPDATE (4:35 p.m. ET) -- Democratic National Committee National Press Secretary Michael Czin responded to Cruz's Saturday comments with the following statement:
"The GOP's government shutdown cost the economy $ 24 billion and harmed middle class Americans. But to Ted Cruz, that's not a mistake - it's a model to follow moving forward. Just like with Benghazi, Republicans are singularly focused on pleasing their base at the expense of everyone else.

"While Democrats are committed to improving the economy and creating jobs that give everyone a fair shot, Republicans like Cruz are focused on playing political games that hurt the economic well being of working Americans."
BEFORE YOU GO
PHOTO GALLERY
2013 Government Shutdown