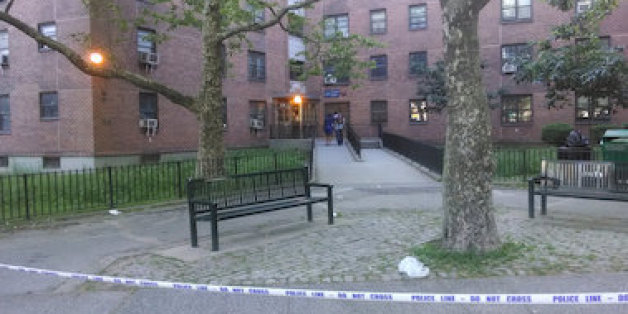 By Aidan Gardiner
BROOKLYN — A 6-year-old boy was killed and his playmate critically injured when a man started yelling at them before plunging a kitchen knife into their chests in the elevator of their East New York apartment building Sunday, police said.
The boy, Prince Joshua Avitto, was reportedly heading to get an afternoon snack with his friend, a 7-year-old girl whose name was not released, when they were attacked about 5:50 p.m. inside the Boulevard Houses at 845 Schenck Ave., the NYPD said.
The girl stumbled out of the elevator on the ground floor, leaving a trail of blood after the apparently random attack, which took place somewhere between the first and fourth floors, according to the Daily News.
Prince's body was discovered when the doors opened again on the fourth floor, the newspaper reported.
Prince was taken to nearby Brookdale Hospital and pronounced dead, police said. The girl was initially taken to the same hospital, but then transferred to New York-Presbyterian/Columbia hospital, where she was listed in critical condition Monday, an NYPD spokesman said.
The attacker, whom police described as heavy-set and wearing a gray sweatshirt, fled the scene and ditched the bloody kitchen knife outside the Schenck Avenue tower, an NYPD spokesman said.
Investigators don't believe the attacker was related to the children, Deputy Chief Patrick Conry said Sunday night, according to The New York Times.
The deadly attack came days after an 18-year-old girl, Tanaya Copeland, was fatally stabbed during a fight four blocks away near 864 Stanley Ave., a police spokesman said.
Investigators don't believe the two stabbings are related, the spokesman added.
Copeland's killer remained at large Monday morning, police said.