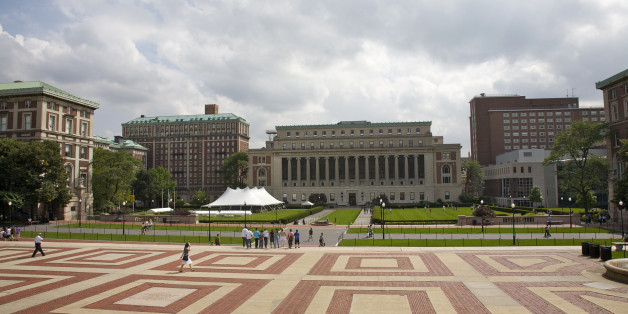 In response to a push by student activists, Columbia University is making several changes to the way it handles cases of sexual assault on campus -- but the students pressuring the Ivy League school say much more work still needs to be done.
Columbia began offering emergency contraception free of charge this month, in addition to expanding professional counseling services and announcing the establishment of a second location for its campus rape crisis center.
These changes follow pressure from students to reform sexual assault policies at Columbia. In April, 23 students filed federal complaints against the school alleging violations of the gender equity law Title IX, Title II of the Americans with Disabilities Act and the Clery Act, a campus safety law.
Students can now obtain the emergency contraceptives Plan B or Ella at Medical Services during regular business hours for no additional cost, as long as they've paid the university health fee. The university health services website does not directly mention sexual assault in its page on emergency contraception, instead advertising it as an option for when "sex was unplanned, unintended, or unwanted."
Previously, students had needed to get a prescription from the school and present it to a pharmacist in order to obtain the contraception.
It was important that Plan B and Ella be made available to every student so as to not out people as survivors of sexual assault, said Sejal Singh, a Columbia student active in pushing for these reforms.
In another sign of progress at Columbia, the university added an additional rape crisis center in Lerner Hall, which will open in August.
The current location in Hewitt Hall is on the Barnard College campus. In order for a student at Columbia College, Union Theological Seminary or the Teacher's College to access that crisis center, they have to inform a security guard that they're going there. Student activists insist that many rape survivors have not been availing themselves of the crisis center because they would have to out themselves to a guard to do so. Some LGBT students and male rape survivors reported facing hostility from security guards because they did not meet the typical demographic of a sexual violence victim.
"Many people on the campus -- students, faculty and administrators -- have worked diligently on this critically important matter," Columbia President Lee Bollinger said in a May 15 campus announcement on the contraception and other updates. "The work will continue."
However, the new location in Lerner Hall isn't open 24 hours a day, so Singh sees the work as incomplete. The other announcement, that professional counselors will be on call 24 hours a day but not on-site, also worries the students who filed the federal complaints.
"Sexual assault isn't something that is scheduled," said Zoe Ridolfi-Starr, the lead complainant.
A Columbia spokesman said their HELP line is staffed 24/7 by on-call Peer Advocate volunteers and referred to other services during breaks.
One of the next challenges, said Singh, is ensuring students are aware of their options.
"If people aren't aware of resources, they may as well not be there," Singh said.
Overall, the student activists are pleased to see Columbia addressing some of their concerns, though they say it still remains to be seen how effective some of the changes will be. Following criticism that Columbia sexual assault investigators failed to record interviews with some sexual assault victims and instead took incomplete and erroneous notes, the school added a second investigator for each case at the urging of the University Senate. Ridolfi-Starr said that based on the poor performance of the original investigators, she doesn't believe adding new ones will help much.
Bollinger also promised in January to release "aggregate, anonymous data related to sexual assaults and other gender-based misconduct [...] beginning with the current academic year," but students are still waiting on the release of any such information.
"They're trying to do something," Ridolfi-Starr said, "but it's unclear whether they're actually trying to address the serious concerns we have or are just trying to cover their asses."