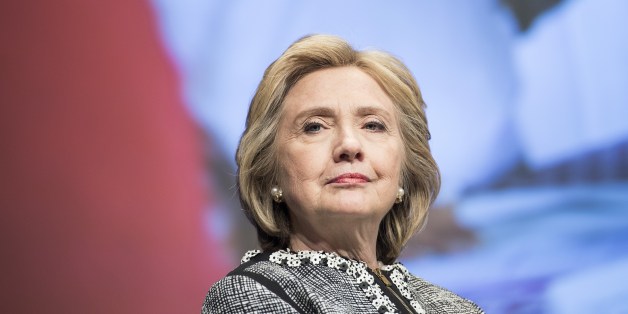 Maybe you were thinking that you'd be spending your June walking in grassy fields, or basking in sunshine, or eating outdoors, or finally being able to leave the house without a coat, or something. Oh, and of course you'd be watching some of the increasingly high-quality offerings from America's television titans.
Sorry! You won't be doing any of those things. Instead, you'll be spending the month watching Hillary Clinton giving one of a formidably long list of media interviews she's lined up to promote her new book. She is going to be so omnipresent that there is essentially no way to escape seeing her reflect on her time as Secretary of State and drop cryptic comments about 2016.
The book is called "Hard Choices," but it seems like Clinton wanted to avoid the "hard choice" of picking just a few places to plug the tome, because she went ahead and booked sessions with seemingly everyone in the business.
OK, we exaggerate — it's not everybody! But Clinton is doing a Diane Sawyer special, and an interview with Robin Roberts a CNN town hall with Christiane Amanpour, and an NBC interview with Cynthia McFadden, and even a Fox News interview with Greta Van Susteren and Bret Baier, and there's probably more to come! "The View," perhaps, or maybe "Morning Joe"? And what about CBS? [UPDATE: Sure enough, CBS soon announced that Jane Pauley will sit down with Clinton.] Oh, and there's Oprah too.
The combination of all these interviews means that—by our crude calculation—Hillary Clinton will be on television roughly 24 hours a day for a while. Just be prepared!