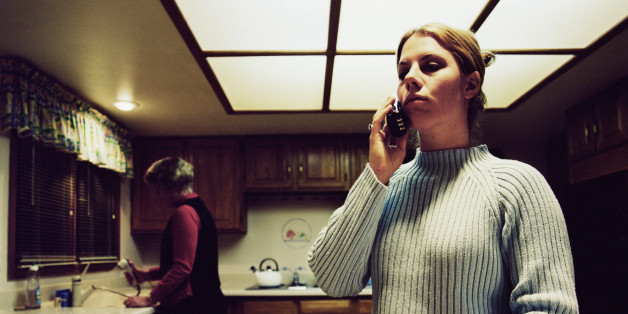 A bad set of in-laws can drive you to do a lot of things you wouldn't otherwise do: pretend you're sick so you can skip out on Thanksgiving dinner, passive aggressively buy the entire Twilight saga as a Christmas gift for your literary snob MIL.
But a new survey from Victoria Milan -- a dating site for married people seeking affairs -- suggests people are using their in-law frustration as an excuse for something far more insidious: cheating on their husbands or wives.
Yep, you read that right. The website recently polled 6,500 of its users and a whopping 65 percent of them claimed external factors motivated them to have an affair. The number one factor? Meddling in-laws and family members, at 26 percent.
The site's founder, Sigurd Vedal, had this insight into the the cheaters' reasoning: "All relationships that make it past the honeymoon period are subject to scrutiny, temptations, judgments and the harsh reality of the real world. The difference is that internal problems are resolved on an even playing field –- the two players involved are the only two who can fix the situation. External problems, such as the age-old problem of the mother-in-law, are open to a whole new range of factors and thus are more harmful -– even for the strongest of relationships."
So what other external factors are unfaithful partners using as an excuse for their infidelity? See the full run-down below:
1. Nosy in-laws and family (26%)
2. Their partner being absent at home due to work or other reasons (18%)
3. Binge drinking/problems with serial flirtation (14%)
4. Social networks, the internet and smartphones (11%)
5. Work-related stress (9%)
6. Friends who are bad influences or party animals (7%)
7. Religion (specifically, having a spouse that's more faithful than them) (6%)
8. Economic hardships (4%)
9. Political differences (3%)
10. Outside temptations near the home (for instance, a nanny or gardener) (2%)
Keep in touch! Check out HuffPost Divorce on Facebook and Twitter. Sign up for our newsletter here.
BEFORE YOU GO