Instagram, the photo-sharing service made popular by photography enthusiasts and teenagers with their darn camera phones, has introduced 10 new features that allow users to adjust brightness, contrast, saturation and warmth, among other things.
The new creative tools, which were announced on the Instagram blog, will be available for download via the App Store or Google Play on Tuesday, June 3.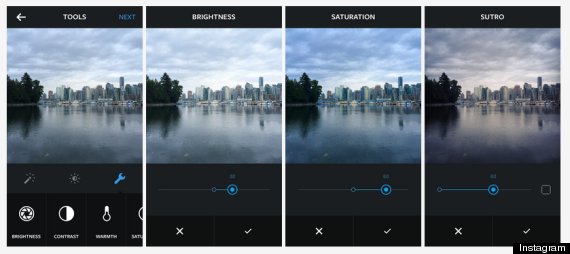 The new features certainly give photography fans a simple, yet powerful, way to further adjust their photographs. You know, besides just slapping a filter on them.
According to Peter Deng, director of product at Instagram, the updates are all about "trying to bridge the gap between being a photo geek and the rest of the world."
In an interview with Mashable, Deng said, "Instagram's always been about taking these tools that were previously inaccessible ... and making them accessible for free for everyone that uses Instagram."
This is the first major change to Instagram since the addition of Instagram Direct in late 2013. The feature allows users to send private photo and video messages to other users.