The new version of Apple's mobile operating system lets you mute group text chains -- so you can now finish your Saturday night "Battlestar Galactica" and Popcorn Factory sampler binge without your friends bugging you about doing... you know... stuff. This is THE MORNING EMAIL for Tuesday, June 3, 2014.
The Scuttlebutt
TOP STORIES
OBAMA ASKS FOR EUROPEAN CHUMP CHANGE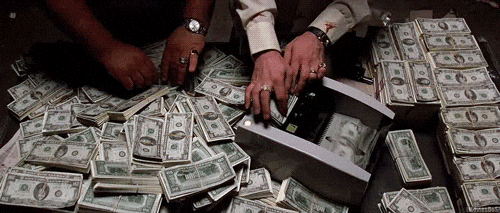 "President Barack Obama called on Congress Tuesday to back a $1 billion effort to boost the U.S. military presence across Europe, as he sought to ease anxiety among NATO allies who are wary of Russia's threatening moves in Ukraine." Lots and lots of legacy chatter right now. [AP]
FUGITIVE CAUGHT AFTER THREE-DAY MANHUNT
"Ryan Kelly Chamberlain II, the subject of a nationwide manhunt after explosive materials were allegedly found in his San Francisco apartment, was taken into custody by the San Francisco Police Department and the FBI, an FBI spokesman said." Take a look at a video of the arrest. [ABC News]
AND NOW IT'S UP TO THE STATES
"The EPA's plan calls for a 30 percent cut to emissions from power plants by 2030. The goals for each state are based on a calculation that takes into account their current emissions and their potential for making reductions. States will be given a high degree of control in deciding how they will meet those individual standards." Republicans more or less view this as Obamacare 2.0. [HuffPost]
STATESIDE: Horrific Preteen Stabbing
Two twelve-year-old girls viciously attacked their friend, stabbing her 19 times in an allegedly premeditated attack. The high levels of gun violence in Chicago continue: seven people were shot in a laundromat yesterday. You won't believe how many teachers are "chronically absent." Take a look at everything you need to know about Bowe Bergdahl. This is how many Americans believe in creationism. And Seattle approved a $15 minimum wage.
In comfy nesting news, this baby turtle just wants to find a home in his Bermese Mountain Dog friend.
INTERNATIONAL INTRIGUE: It's a Bird, It's a Plane
Over 120 people have died in violent clashes in Yemen. Syria's presidential election is underway, but we're pretty sure we know who is going to win. Talk about close calls: this plane comes inches away from hitting a sunbather in Germany. The photo of a Chinese passport ruined by a child's coloring may be a fake. There's an "undeclared war" raging against half of South Asia. And over 800 bodies of babies were found in a septic tank at what used to be a house for Irish unwed mothers from 1925 to 1961.
In baller puffball news, this Pomeranian is rocking out to Iggy Azela while skating around.
BUY! SELL! BUY! Sayonara Autocorrect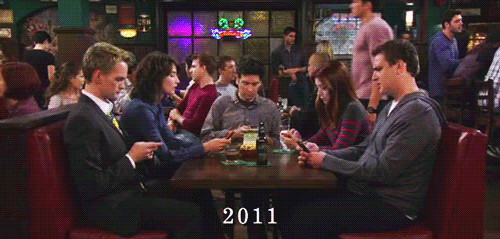 Forget everything you know about texting with the new iOS 8 update. This bathroom line photo says everything that needs to be said about women in the tech industry. Check out Panera's vow for its food. Here's what you need to know about the Phil Mickelson insider trading allegations. And say goodbye to this airline's reclining seats.
In bubbly news, this guy failed sabering a bottle of champagne.
SCOUTING REPORT: Crazy, Crazy, Crazy Pitch
After this Brazilian soccer club promoted the importance of organ donation, the waitlist in Brazil for heart transplants dropped to zero. Dan Marino joined an NFL concussion lawsuit. Grantland's trying to convince us that the first pitch strike is a myth. And you have to see this Eephus pitch that's the equivalent of a granny freethrow in basketball.
In animals get 'em too news, here's a bunch of them hiccuping away.
CULTURE CATCH-UP: Making Our Dreams Come True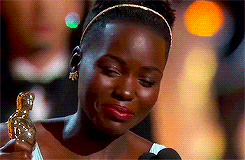 Say goodbye to your next two hours: you need to hear the 25 best songs of 2014. Brad Paisley handled Westboro protesters at his concert with class and a smartphone. First Amazon, now Hollywood: the FAA is considering allowing studios to use drones for filming. Photos from the set of the new "Star Wars" leaked online. And speaking of a galaxy far, far away, all our casting dreams have come true: Lupita Nyongo and Gwendoline Christie officially joined the "Star Wars" cast yesterday.
In dream 90s covers news, we about lost it when we heard the theme song for "Arthur" remixed .
LIVIN': Forget About the Beach Bod
Parents beware: this is how your daughter becomes an internet meme. These public figures will make you rethink anxiety disorders. Check out all the reasons to be healthy that have nothing to do with getting a bangin' beach bod. Take a look at how to up your summer office outfit game. And chill out, fellas: Stress can lower your sperm count.
In failed jump news, this squirrel just wanted to get to his lunch.
OTHER PEOPLE'S BUSINESS: The Original Queen B

It doesn't get more narcissitic than Kanye's "Titanic"-esque wedding gift for Kim. Rhinna's latest dress reminds us of Britney Spears' "Toxic" days. Blake Lively took a page out of Blair Waldorf's book with her sassy headband. We're not fans of Vanessa Hudgens' new hair. What ever happened to the "We're All in This Together" glory days?!? Lauren Scruggs, the model who was severely injured in the propeller accident, is engaged! Casper Smart is on the outs with J-Lo. And these bizarre celeb beauty treatments just don't seem worth the trouble.
In friends news, this puppy's buddies totally sold him out.
TWITTERATI
@UncleRUSH: Like fruit, people take time to ripen.
@questlove: this photo was taken 25 years ago today @ComplexMusic......also my last haircut pic.twitter.com/6XB5wYzsHv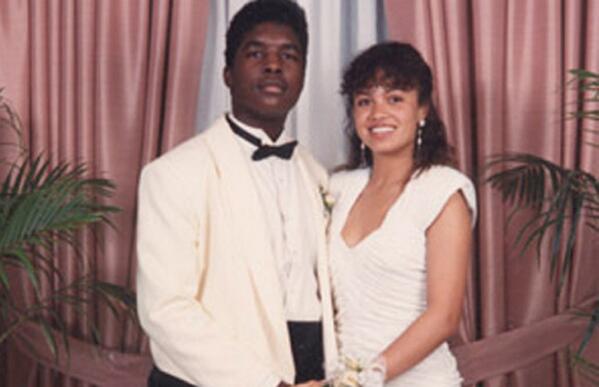 @TheEllenShow: I didn't watch the Apple event. Is there a new iPhone? Can we teleport yet?
@michaelianblack: WHY CAN'T THEY BREED RED WHITE AND BLUE BALD EAGLES?
@chelseahandler: Life imitating art pic.twitter.com/WLq13XVFl4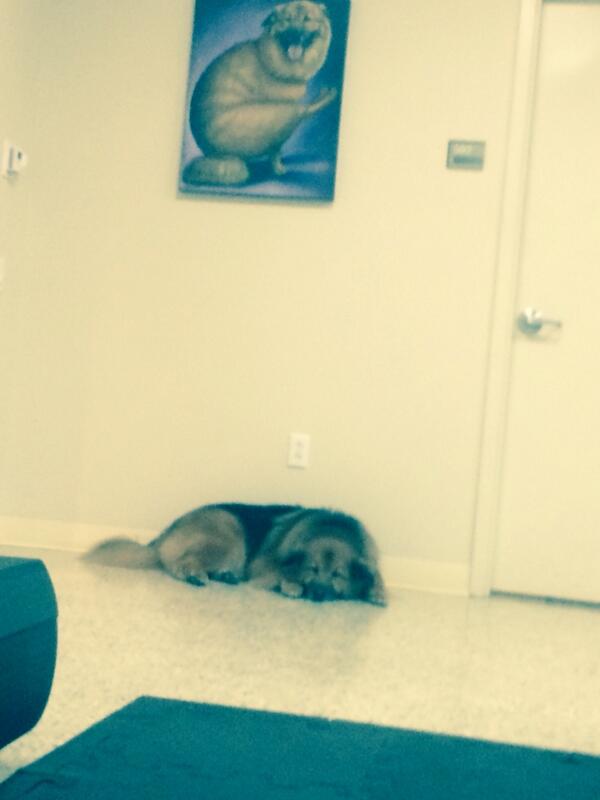 ONE MORE THING
This is what a selfie atop Christ the Redeemer looks like. Yeah, your latest Snapchat sucks.
Got something to add? Send tips/quips/quotes/stories/photos/events/scoops to Lauren Weber (lauren.weber@huffingtonpost.com). Follow us on Twitter (@LaurenWeberHP). Does somebody keep forwarding you this newsletter? Get your own copy. It's free! Sign up here.