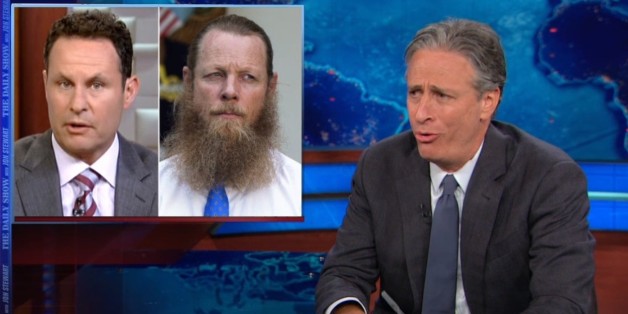 On Tuesday, "Fox and Friends" cohost Brian Kilmeade went after Robert Bergdahl over the beard the father of freed POW Bowe Berghdal grew while his son was in captivity.
"[Bergdahl] says he was growing his beard because his son was in captivity," Kilmeade said. "Well, your son's out now. So if you really don't -- no longer want to look like a member of the Taliban, you don't have to look like a member of the Taliban. Are you out of razors?"
On last night's "Daily Show," Jon Stewart fired back with a response so perfect it should be framed:
"First of all, who the fuck are you to judge what a guy does if he thinks it might help him get his son back?" Stewart asked. "And I don't want to complicate your hatred of facial hair there, friend, but my guess is if you gave Bob Bergdahl a bandana and a duck, you'd like him just-fucking-fine."
Watch part one below to see how what should have been "a magnificent, wonderful story" quickly turned into "a magnificent, complicated, clouded, controversial story," followed by part two for Stewart's response to Kilmeade.