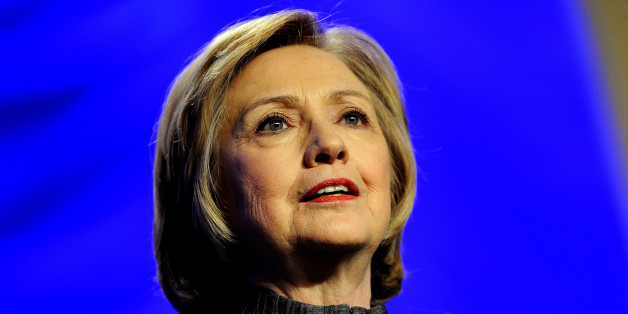 CBS News has obtained an early copy of Hillary Clinton's eagerly anticipated new memoir.
Chris Licht, the executive producer of "CBS This Morning," tweeted on Thursday that his show had gotten its hands on the book, "Hard Choices," and would be disclosing some of its contents very quickly:
.@CBSThisMorning obtains @HillaryClinton book. What's inside? Watch @CBSEveningNews tonight & @CBSThisMorning tomrw. pic.twitter.com/K24ZDum6nU

— Chris Licht (@ChrisLicht) June 5, 2014
Soon enough, the network posted excerpts from "Hard Choices" on its website, revealing Clinton's thoughts about the death of Osama bin Laden, the Iraq War, her daughter's wedding and a host of other issues. Its article said that the book was purchased at a store.
CBS's scoop is sure to irk a very large number of people. For starters, ABC News, which landed the first on-camera interview with Clinton about "Hard Choices," will now see key details of the book aired days earlier by a rival. Clinton's massive, carefully planned media tour will also be disrupted. Furthermore, any efforts by Clinton's publishers, Simon & Schuster—a corporate sibling of CBS—to lock down the book failed.